Businesses today utilize cloud technology extensively to share and manage vast amounts of customer data. The threat landscape rapidly expands as businesses rely on cloud operations and storage grows. Cybersecurity has become crucial for organizations, with adversaries employing increasingly sophisticated invasion techniques. Data breaches are common, and emerging threats such as phishing campaigns, credential theft, and brute-force attacks are more prevalent than anticipated. Cybersecurity should cover the landscape of people, processes, and technologies in the organization (Pawar & Palivela, 2022). Confidentiality, integrity, and availability (the CIA triad) play an important role in building a robust cybersecurity posture and protecting the organization's mission-critical assets. The CIA triad also provides good coverage for authenticity, correct specifications, ethicality, identity management, people's integrity, non-repudiation, responsibility, and digital trust. Also, there is an overlap in the implementation of cybersecurity controls using confidentiality, integrity, and availability (Pawar & Pawar, 2023; Pawar & Palivela, 2023).
At the heart of an organization's infrastructure, a security operations center (SOC) is pivotal in bolstering overall security. The significance of authentication and access control performed by the SOC should not be underestimated, as they are crucial elements in mitigating risks and safeguarding sensitive information. Organizations must prioritize regulatory compliance while striving to minimize data breaches and reduce operational expenses.
SOC teams are responsible for identifying, analyzing, detecting, and responding to cybersecurity threats, ensuring prompt and appropriate countermeasures. These teams configure various cybersecurity solutions, products, and tools, with various roles and responsibilities associated with their operations. This blog delves into the different aspects of security operations centers, emphasizing the role of authentication, access control, and management and explaining why they are fundamental in enhancing SOC capabilities. Building a SOC may seem like a daunting undertaking for many firms (unless it's a big bank or similar organization). Setting up an operations center supported by several monitoring technologies and real-time threat updates doesn't seem like something that can be done on one's own with limited resources (time, manpower, and budget). In fact, you could question if you'll have enough full-time, qualified team members to consistently integrate and manage these various tools. To improve your SOC team and processes, seeking ways to streamline and converge security monitoring is crucial.
A SOC should consider six functions. Initial action SOC teams are fighting fires without enough personnel, time, visibility, or assurance of what is happening. Because of this, it's crucial to concentrate on streamlining your toolkit and efficiently assembling your team. Their second purpose is utilizing these tools to look for suspicious or malicious activity. To do this, you must analyze alerts, look into indicators of compromise (IOCs) such as file hashes, IP addresses, and domain names, review and edit event correlation rules, perform triage on these alerts by assessing their seriousness and scope of impact, assess attribution and adversary details, and share your findings with the threat intelligence community, among other things. The SOC team must do a broad list of tasks as part of their third function, known as procedures, in order to secure your organization's assets and swiftly and effectively identify high-priority risks. The fourth purpose, remediation, and recovery, is to make the organization well-equipped so that it can notice and respond to an incident more quickly. This increases the likelihood that the damage can be contained and a future attack can be avoided. Assessment and auditing make up the sixth function. It's always best to identify vulnerabilities and patch them before an attacker uses them to break into your network. Running recurring vulnerability assessments and carefully reviewing the report's conclusions is the best method. Remember that these assessments rather than procedural ones will detect technical vulnerabilities, so make sure your team is also addressing any holes in your SOC procedures that could put you in danger. The sixth is the equipment needed for SOC. The phrase "defense-in-depth" is sometimes used by security experts to describe the best way to secure the crucial data and systems that must be safeguarded from cyber threats (Pawar & Palivela, 2023).
In the following sections, we will explore the capabilities of SOC teams, explicitly focusing on authentication, role management, and access controls.
Roles in SOC Teams
Triage –
Tier 1 of SOC teams comprise triage analysts who are responsible for reviewing alerts and alarms. These experts prioritize alerts based on the level of criticality and identify potential false positives. Identifying and mitigating other vulnerabilities, including high-level incidents that hold the potential to cause damage later on, are evaluated. Triage specialists are known for using a host of monitoring tools and solving various problems.
Incident Response –
Incident response teams are the cornerstone of security operations centers (SOC) and are tasked with responding to and mitigating incidents quickly. The role of incident response team members is to ensure the safety of users, enable faster recovery times, and minimize potential damage. Incident response prepares organizations for upcoming challenges in today's evolving world of the cybersecurity landscape and empowers users by incorporating accountability and keeping data safe.
Threat Hunting –
Threat Hunting involves hiring skilled defenders who use advanced tools for analyzing, collecting, and assessing threat intelligence. Threat hunters are tasked with isolating advanced threats and use a mix of intrusion detection systems (IDS), SIEMs, firewalls, and malware sandboxes. Threat hunting yields maximum security for organizations and mitigates emerging threats. It also uncovers hidden attacks, prevents threats from escalating bad situations, and prevents their momentum.
SOC Management –
SOC managers have to train employees in the organization to learn how to adequately mitigate security risks. SOC management involves providing the necessary technical guidance to the security operations team and supervising them. SOC managers create crisis communication plans, support security audits, and send reports to the organization's Chief Information Security Officer (CISO) and other top-level executives.
In addition to the above, SOC teams include specialists like forensics experts, malware analysts, and consultants. Threat hunters proactively look for threats within the organization and provide valuable, actionable intelligence. Vulnerability managers assess, manage, and remediate various vulnerabilities across workloads, systems, and endpoints. Security consultants research industry standards and work towards implementing the best practices. They design and build robust security architectures and establish adequate recovery procedures so that organizations can ensure business continuity and not fail their customers (Palo Alto, 2023).
The Role of Authentication in SOC
Authentication is the process of identifying individuals in organizations and verifying who they claim to be. As part of cybersecurity practices, SOC teams must protect organizations from information theft and accidental disclosures and secure networks by limiting access to information and blocking access to unauthorized users. Authentication in SOC eliminates man-in-the-middle attacks, prevents communications interceptions, and prevents data from falling into the wrong hands. It covers storage and encryption of databases and validates credentials like biometrics, security tokens, usernames, and passwords, thus building trust in the community and verifying identities. It enables the maintenance of audit trails and instills accountability among users by facilitating data tracking, compliance, forensic analysis, incident response, and investigation.
Many web applications use cookies for authenticating users after the initial login for backend services. Users don't have to re-authenticate during every session and can keep the app open. When the user logs out, the app will destroy the authentication token on the server. This creates a very streamlined user experience, safeguards information, and saves time as well. For basic authentication methods, the most popular ones are facial recognition, fingerprint scanning, biometrics, and text or phone confirmation messages (Pawar & Pawar, 2023).
One of the best ways to protect data is by enabling multi-factor authentication. This adds a layer of verification and prevents hackers from accessing systems or stealing credentials by enforcing limitations. Unless they have physical access to the data or network devices, there is no way they can breach into systems (Magnusson, 2023).
The Role of Access Control in SOC
SOC access controls are a set of processes, systems, and policies put together to eliminate security oversights and improve an organization's defense posture. These controls protect customer data and make sure that security standards align with the latest SOC 2 requirements. Access controls for SOC teams also include features designed for change management, risk mitigation, systems and operations, and logical and physical access restrictions.
The type of access controls businesses deploy will fully depend on their requirements, and there is no exact list for this. However, some key controls are commonly used by all businesses to ensure SOC 2 compliance.
They can be outlined under the five TSC (Trust Services Criteria) and are as follows: (dashSDK, 2023)
1. Security
Business data should be fully protected from inappropriate disclosure and unauthorized access. The organization should not compromise data's integrity, confidentiality, and privacy and take the measures needed to secure it. Access controls for optimal security are firewalls, entity-level controls, and operational/governance controls.
2. Availability
All information must be readily available for access by authorized users to meet the organization's objectives. Availability refers to ensuring proper controls are in place to support accessibility, maintenance, and monitoring of sensitive information. It addresses data usability issues well on systems and does not compromise the user's ability to carry out various tasks and functions using it.
3. Confidentiality
Confidentiality protects financial information, intellectual property, and any other business-critical data under contractual obligations or commitments with customers. Confidentiality has to be maintained throughout the lifecycle and is not limited to specific phases of data handling.
4. Processing integrity
Processing integrity refers to how reliably data is processed, providing quality assurance and whether accuracy is maintained throughout the data processing lifecycle. This is important for businesses since customers care about how their information is processed. It pertains to processing payroll information, tax data, invoice processing, and more.
5. Privacy
Privacy is about ensuring the information collected, transmitted, used, and stored is not disclosed to unauthorized parties. Privacy criteria for organizations include the following:
Consent – If the data is collected and shared according to the consent of users. The information has to be approved for distribution and access; otherwise not disclosed.
Retention and disposal – Limits need to be defined regarding when personal information should be disposed of.
Disclosure and notification – This describes whether the organization is permitted to share sensitive information with other parties or subjects.
Quality and Access – Data quality can be described as maintaining information's accuracy and completeness and ensuring it is always kept up-to-date. Data access defines procedures used for collecting, reviewing, and correcting personal information.
Conclusion
Organizations and SOC teams must take proactive steps to ensure effective authentication, access controls, and role management functions. There are numerous factors to consider. Strong authentication and access control features reduce risks, protect assets, and ensure that organizations aren't at risk of any potential data breaches. You can protect your infrastructure by implementing these measures and improve your SOC's capabilities by educating the team about their importance.
References
DashSDK. (2023). dash. Retrieved from SOC 2 and The Trust Services Criteria (TSC): https://www.dashsdk.com/resource/soc-2-trust-services-criteria-tsc/
Magnusson, A. (2023, February 13). The Definitive Guide to Authentication. Retrieved from StrongDM: https://www.strongdm.com/authentication.
PaloAlto. (2023). Security Operations Center (SOC) Roles and Responsibilities. Retrieved from: https://www.paloaltonetworks.com/cyberpedia/soc-roles-and-responsibilities
Pawar, S., & Palivela, Dr. H. (2022). LCCI: A framework for implementing the least cybersecurity controls for small and medium enterprises (SMEs). International Journal of Information Management Data Insights, 2(1), 100080. https://doi.org/10.1016/j.jjimei.2022.100080/
Pawar, S. A., & Palivela, H. (2023). Importance of Least Cybersecurity Controls for Small and Medium Enterprises (SMEs) for Better Global Digitalised Economy. In Smart Analytics, Artificial Intelligence and Sustainable Performance Management in a Global Digitalised Economy (pp. 21-53). Emerald Publishing Limited. https://doi.org/10.1108/S1569-37592023000110B002/
Pawar, S., & Pawar, P. (2023, July 27). BDSLCCI – Business Domain Specific Least Cybersecurity Controls Implementation. Notionpress. https://notionpress.com/read/bdslcci/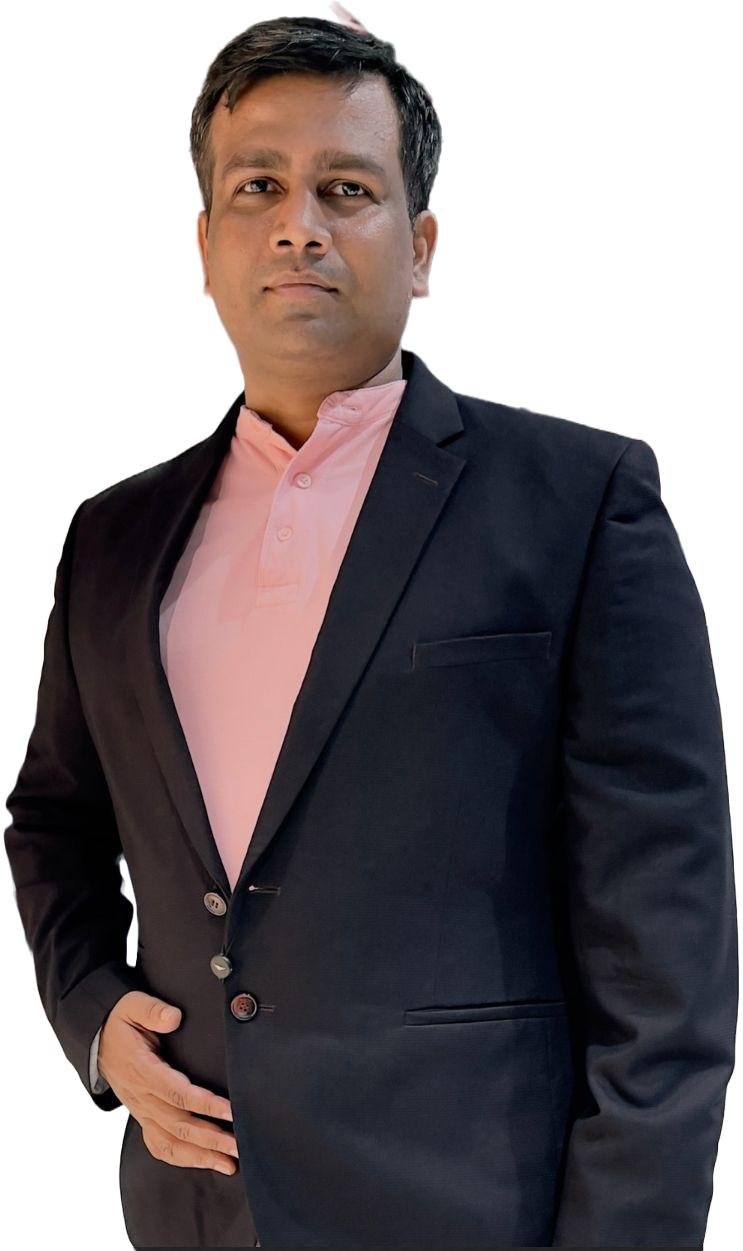 CEO, SecureClaw Inc. and GrassDew IT Solutions
Dr. Shekhar Pawar is Ph.D. in the cybersecurity domain from SSBM Geneva, Switzerland. He has completed his executive management degree from SJMSOM, IIT Bombay, and engineering in electronics and telecommunications from Mumbai University. Some of his skills and certifications include Certified Information Systems Auditor (CISA), Certified Ethical Hacker (CEH), Computer Hacking Forensic Investigator (CHFI), ISO 27001 Lead Auditor, PCI DSS Implementer, Diploma in Cyber Laws, Microsoft Certified Professional (MCP), Certified Blockchain Developer, Certified ATM for CMMi Assessment, DSP & Applications – IIT Madras, and Diploma in Industrial Electronics. He is the author of the research book published by Emerald Publishing, UK, with the title "Smart Analytics, Artificial Intelligence, and Sustainable Performance Management in a Global Digitalised Economy" and a chapter with the title ""Importance of Least Cybersecurity Controls for Small and Medium Enterprises (SMEs) for Better Global Digitalised Economy". He is the inventor of the BDSLCCI cybersecurity framework and the author of the book "BDSLCCI: Business Domain Specific Least Cybersecurity Controls Implementation". He is also the author of the nonfiction book "Air Team Theory: Understanding 10 Types of Team Mates and Best Practices to Succeed." Currently, he is working as the founder and CEO of SecureClaw Inc., USA, and GrassDew IT Solutions Pvt. Ltd., Mumbai.