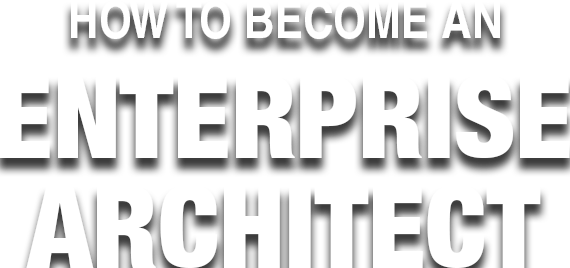 Become a Certified
Enterprise Architect
CERTIFIED PROFESSIONALS
IN 150 COUNTRIES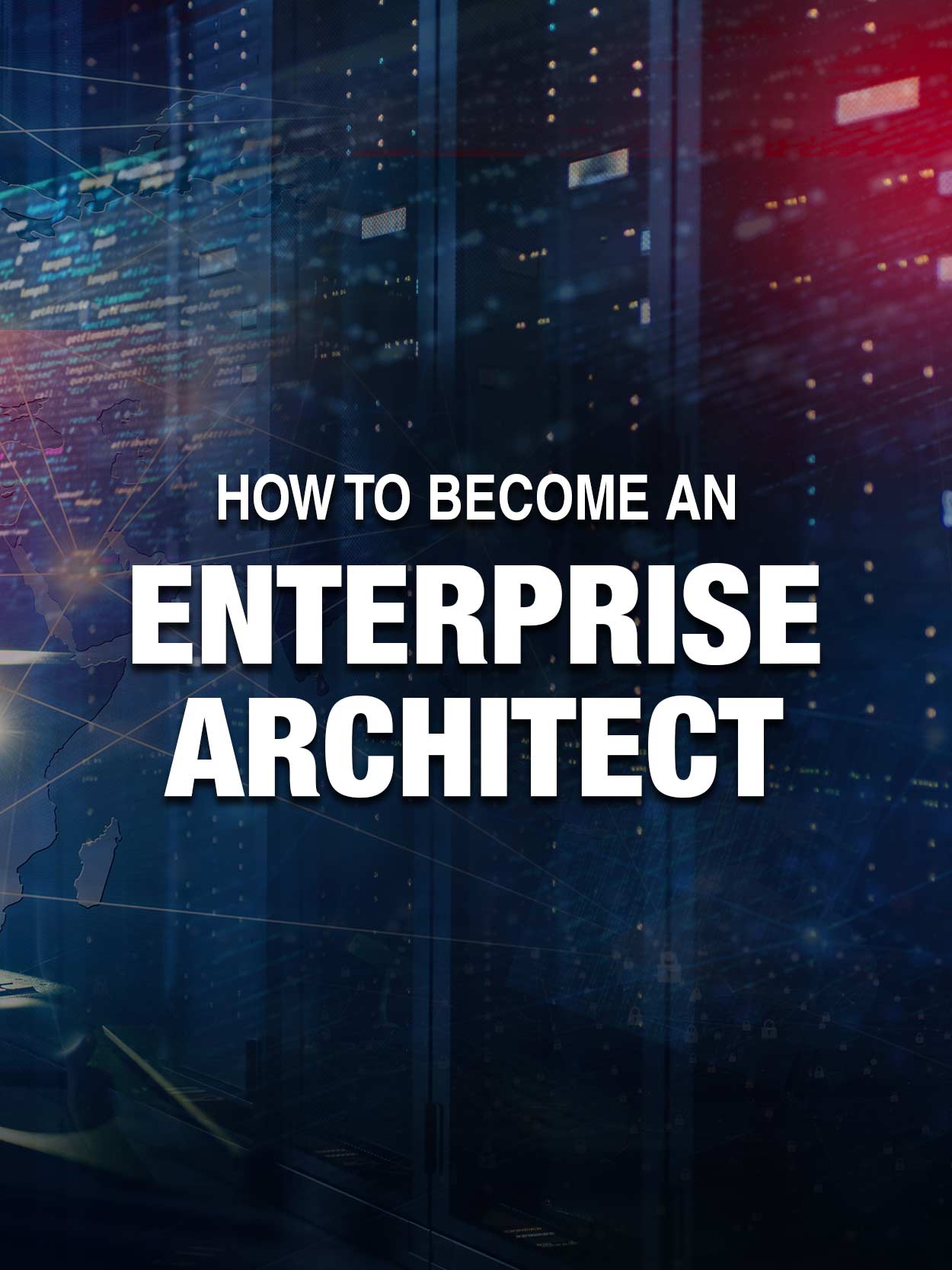 CERTIFIED PROFESSIONALS
IN 150 COUNTRIES Become a Certified Enterprise Architect
What Do You Need To Know To Be An Enterprise Architect?
An Enterprise Architect develops and maintains business, systems, and information processes to support enterprise security architecture; develops information technology (IT) rules and requirements that describe baseline and target architectures.
Enterprise architecture (EA) is a discipline for proactively and holistically leading enterprise responses to disruptive forces by identifying and analyzing the execution of change towards desired business vision and outcomes. EA delivers value by presenting business and IT leaders with signature-ready recommendations for adjusting policies and projects to achieve targeted business outcomes that capitalize on relevant business disruptions. – Gartner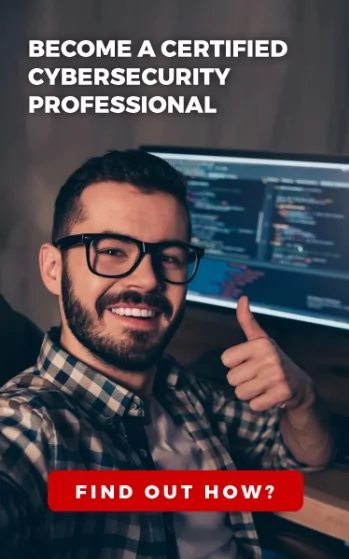 What Does an Enterprise Architect Do?
As has been noted, the job of an enterprise architect is highly visible, creating a high impact on most enterprise IT organizations. Enterprise IT architects play a vital role as IT visionaries and technology gurus. They help shape and implement mission-critical projects and efforts. They may have specific areas of technical expertise, networking fundamentals, or be more generalized IT experts who provide higher-level technical oversight and guidance for IT projects using network security architect tools. Enterprise architects are typically tasked with maintaining a strong knowledge base of current and legacy IT technologies, as well as, emerging technologies and other IT trends. They are also responsible for identifying applicable technical standards to be followed on security architect projects. With their robust technical skills, enterprise architects can be much more effective when they possess critical soft skills. These include leadership abilities, the ability to communicate clearly with all IT stakeholders, strong design skills in one or more IT silos, IT process knowledge, and good interpersonal skills.
Why Enterprise Architecture?
Enterprise Architecture (EA) defines the capability of your organization in meeting upcoming business problems. Its detailed abstraction gives a clear view of information, guidance, and direction. These benefits add guides and constraints to the solutions. A business may change its complete product line and would prosper in the new one with the help of properly laid enterprise security architecture. For example, the key product of Wrigle before getting into chewing gum was soap and baking powder. Similarly, Nokia's key business was paper before launching a range of phones prior to 1960. Consequently, they were all able to shift perfectly due to their architecture.
Albeit, by implementing enterprise architecture, these five areas will benefit – data management, application development, IT infrastructure, business processes, and organizational impact. Evidently, the first three areas in combination with the enterprise architecture influence cost, redundancy, agility, reuse, integration, etc. Subsequently, the business processes influence automation, integration, modularity, redundancy, etc. These controls with proper architecture tools form a framework for decision making.
Objectives of an Enterprise Architect
8 job roles to be performed by an Enterprise Architect
What are the Skills Needed to
Be an Enterprise Architect?
Defining the real issues that need to be addressed, as well as additional variables and relationships that may affect their resolution.


Exploring the "art of the possible" to come up with solutions that effectively address the issues at hand through analysis, troubleshooting, research, evaluation, and communication.
Apparently, getting an agreement on the problem and solution requires a common understanding across all of those involved. Besides, a security architect requires both verbal and written communication skills to settle conflicts and secure work process that requires cooperation.
Turning solution proposals into reality in a way that effectively addresses known and new issues raised by all stakeholders throughout the process of development, testing, and deployment.



Managing the solution through its natural lifecycle, including stakeholder updates, budget requirements, and evaluation.


The role of an enterprise security architect needs strong leadership skills to empower employees, and IT teams to remain on task and ensure delivery on time.
Enterprise Architect Salary in United States
Having a certification in network security is indeed an advantage when searching for a well-paying Enterprise Architect's job. According to PayScale, the top respondents for the job title "Enterprise Architect, IT," are from the companies Hamilton, Hewlett Packard Enterprise, and IBM Corp., with reported salaries being highest at IBM Corp., where the average pay is $154,381. Other companies that offer high salaries for this role include, The Boeing Company and HPE, with candidates earning around $154,200 and $137,500, respectively. First Data Corporation and Hewlett Packard Enterprise also pay on the lower end of the scale, paying $126,000 and $129,398, respectively.
| | | |
| --- | --- | --- |
| | Countries | Average Salary for Enterprise Architect |
| | USA | $154,381 |
| | Japan | ¥12,743,466 |
| | Germany | €122,249/yr |
| | India | ₹ 25,37,591 |
| | United Kingdom | £83,891 |
| | France | € 65,899 |
| | Italy | € 52,000 |
| | Brazil | R$13,470 |
| | Canada | $110,000 |
| | Russia | 197,809 РР |
| | | |
| --- | --- | --- |
| | Countries | Average Salary for Enterprise Architect |
| | South Korea | ₩ 6,09,95,668/yr |
| | Spain | € 40,301 |
| | Australia | A$180,000 |
| | Mexico | $513,983 (MXN)/yr |
| | Indonesia | 273,266,272/yr |
| | Netherlands | € 87,948 |
| | Saudi Arabia | SAR 198,000 |
| | New Zealand | $132,743 |
| | Switzerland | 143,978 Fr |
| | singapore | S$145,418 |
How Do I Become an Enterprise Architect?
The Certified Network Defender (CND) course is the world's most advanced network security course that aligns with the job needs of an Enterprise Architect. This is how CND gives you the required skills to become an enterprise architect –
It is a complete online networking course that enables the network administrators to define network security policies and successful incident response plans.
Other Key Enterprise Architecture Skills that can be obtained from CND
CND is a skills-based, lab intensive program based on a job-task analysis and cybersecurity education framework presented by the National Initiative of Cybersecurity Education (NICE). It focuses on network fundamentals and other network protocols.
Accreditations, Recognitions & Endorsements