Date: September 15, 2023
Time: 9:00 AM MDT | 11:00 AM EDT | 5:00 PM CEST | 8:30 PM IST
Topic: Artificial Intelligence Primer – Risk Management and Compliance Considerations
Abstract: Artificial intelligence (AI) is a rapidly developing field that profoundly impacts our world, as it is used in various healthcare, transportation, and customer service applications. In this webinar, we will explore AI's potential for revolutionizing how we live and work. Get an overview of the history, key terms, and taxonomy of AI. This discussion will also explore the network effect of AI, an idea that the value of AI increases as more people and organizations use it. Participants will also learn about the AI ecosystem and landscape, which includes the different actors involved in the development and use of AI.
This engaging session will also shed light on compliance and risk concerns related to AI, including how this technology can be used for malicious purposes such as the risk of AI-powered malware and cyber attacks.
Learn about the key considerations and best practices for using AI responsibly. These considerations include ensuring that AI is used fairly and ethically as well as mitigating the risks associated with AI.
Key takeaways:
the history of artificial intelligence
key terminology
compliance and risk concerns
cyber security threats
emerging regulations and best practices
Speaker: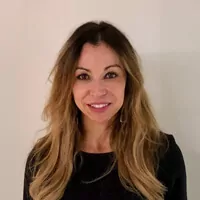 Marlene Veum, Independent Cyber Security Consultant and Advisor, Web3 and Decentralized Technologies
Bio: Marlene Veum is a senior-level cyber security professional with vast experience providing strategic and technical direction in secure product and service delivery, architecture and assurance, risk management, and compliance oversight. She's led multimillion-dollar security and technology initiatives, threat intelligence, and critical operations that support national and international IT enterprises and cloud services. She is also an expert in implementing secure architecture, identity and access management services, technical security controls, risk management, and compliance programs following US and international banking, financial services, healthcare, export laws, and various privacy mandates.
Marlene has a track record of successfully leading secure cloud development operations in encryption standards, virtualization, configuration management, continuous monitoring, service reliability engineering, and vulnerability management. She has traveled to over 14 countries and performed audits, risk assessments, and forensic reviews as part of her international experience. She oversees mergers and acquisitions security assessments and integrations, ensuring that critical security vulnerabilities and audit findings are sufficiently mitigated in acquired products, services, and assumed IT infrastructure.
*Examples, analysis, views and opinion shared by the speakers are personal and not endorsed by EC-Council or their respective employer(s)