Date:
October 30, 2023
Time:
9:30 AM EDT | 8:30 AM CDT | 2:30 PM CET | 7:00 PM IST
Topic:
Holistic Cyber Security Strategy: Integrating Pen Testing and Forensics for CISOs' Decision-Making
Watch Now
Abstract:
As threat landscapes evolve, holistic security strategies are essential for modern organizations to protect their data and business. At the core of any holistic cyber security lies experiential learning and proactive defenses, which necessitates a combination of ethical hacking and forensic capabilities. Pen testing identifies vulnerabilities, while digital forensics assesses the real-world impact of potential breaches. CISOs can leverage the data collected during pen testing to develop proactive security measures and incident response plans. The data gathered from digital forensics investigations can feed into the pen testing process, allowing security teams to focus on simulating real-world attack scenarios based on historical incidents. A holistic cyber security strategy that integrates pen testing and digital forensics is crucial for CISOs' decision-making. Such an approach combines cyber security's proactive and reactive aspects, while providing a comprehensive view of an organization's security posture. With this integration, CISOs can make informed decisions to safeguard their organization's digital assets effectively. The current webinar aims to understand how pen testing and forensics can integrate to deliver holistic security.
Key takeaways:
proactive security with penetration testing
the role of forensics in proactive cyber security
the need for integrating forensics into pen-testing capabilities
the development of a forensic-dependent pen testing approach
Speaker: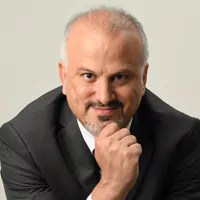 Dr. Erdal Ozkaya, 
CISO at Xcitium
Bio:
Both IDC and CIO Online have recognized Dr. Erdal Ozkaya. He is known as a passionate, solutions-oriented professional with a comprehensive global background within the information technology, information security, and cyber security fields. He is committed to providing individuals and organizations with accurate, easily accessible information about cyber security and privacy issues in the internet age. Dr. Erdal is a collaborative team leader with his key areas of expertise spanning end-to-end IT solutions, management, communications, and innovation. He is also a renowned public speaker, an award-winning technical expert, a book author, and a writer of certifications (courseware and exams) for prestigious organizations such as Microsoft, EC Council, and other expert-level vendors.
Some of his recent awards include the following:
2022: Global Cybersecurity Leader of the Year (InfoSec Awards), Best IT Blogs by Cisco (Top 5), DX Inspire Award, Microsoft Most Valuable Professional Alumni Award, Nomination by Western Sydney University
2021: Best CISO for Banking and Financial Sector CIO Online & IDC: Top 50 Technology Leaders, Security Magazine Top CISO Tycoon Success Magazine, Technology Leaders to Follow, EC Council C|EH Hall of Fame, Microsoft Most Valuable Professional
2020: Khaleej Times "CISO Power List," Cyber Security Legend by GEC Media Group, "Superhero CISO" by Enterprise IT, Top CISO by Security ME Magazine
2019: CISO Mag "Hall of Fame," and Cybersecurity Influencer of the Year, Microsoft Regional Director
2018: NATO Center of Excellence Award
2017: Microsoft Platinum Club (employee of the year), Security Professional of the Year
*Examples, analysis, views and opinion shared by the speakers are personal and not endorsed by EC-Council or their respective employer(s)