Date: August 21, 2023
Time: 2:30 PM WEST | 9:30 AM EDT | 3:30 PM CEST | 7:00 PM IST
Topic: Navigating the Cyber Battlefield: Leveraging MITRE ATT&CK Tactics and Techniques
Abstract: The current threat landscape necessitates organizations to proactively detect and remediate vulnerabilities before attackers discover and exploit them. As the threat landscape continues to grow and change, businesses increasingly rely on ethical hacking to identify and fix gaps in their security infrastructure. The MITRE ATT&CK framework acts as a repository of tactics, techniques, and procedures that security professionals use to understand the behavior of attackers. Using the MITRE ATT&CK knowledge base that maps external and internal TTP, red teams can develop threat models and methodologies for more effective attacks. Researching the TTP through MITRE ATT&CK will enable analysts and defenders to better understand threats against their organizations or enterprises. The current webinar aims to better understand the specific role and importance of MITRE ATT&CK tactics and techniques for an organization's ethical hacking capabilities. This webinar will also delve into the ways security teams can leverage MITRE ATT&CK TTPs as a framework to assist in their cyber risk analysis.
Key takeaways:
An Introduction to MITRE ATT&CK knowledgebase and capabilities
Designing breach and attack simulations process with the help of MITRE ATT&CK
Speaker: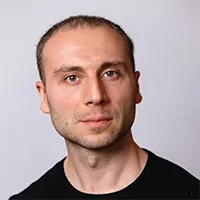 Sergey Chubarov, Security Expert
Bio: Sergey Chubarov is a security and cloud expert and instructor with more than 15 years of experience in Microsoft technologies.
His day-to-day job is to help companies securely embrace cloud technologies. He has certifications and recognitions such as Microsoft MVP: Security, OSCP, OSEP, eCPPT, eCPTX, Microsoft Certified Trainer, MCT Regional Lead, EC Council's C|EH, C|PENT, L|PT, C|CSE, C|EI, CREST C|PSA, C|RT and more.
Sergey often speaks at local and international conferences like Global Azure, DEF CON, Black Hat Europe, Wild West Hackin' Fest, Security BSides, Workplace Ninja, Midwest Management Summit, Hack in the Box, etc.
*Examples, analysis, views and opinion shared by the speakers are personal and not endorsed by EC-Council or their respective employer(s)