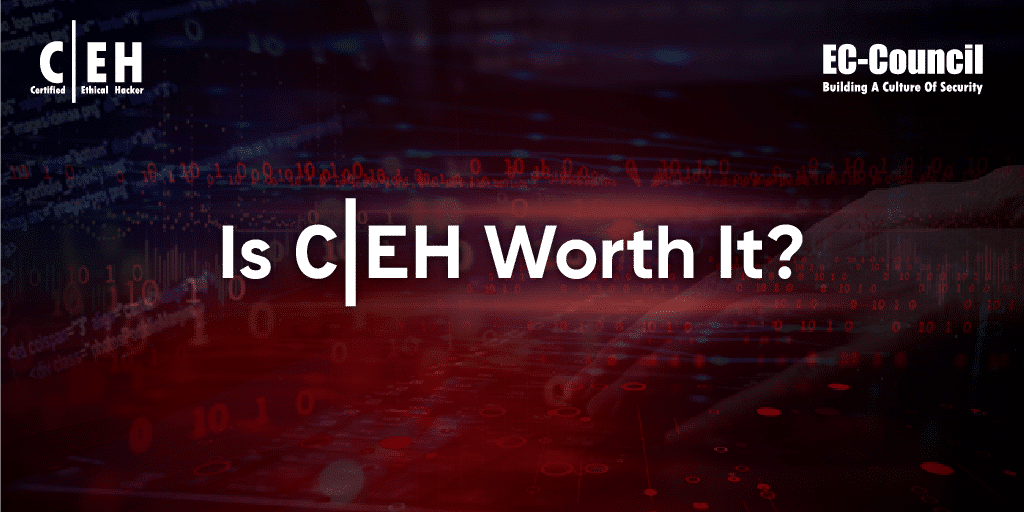 A globally recognized cybersecurity certification can be worth itfor a few key reasons including jump-starting your career, helping you achieve career growth, helping you develop cybersecurity skills and often leads to job promotions and salary increases.
"Is Certified Ethical Hacker or CEH worth it?" This is a question that has been asked by countless aspiring cybersecurity professionals and we bring to you information that is backed by real data collected from thousands of cybersecurity professionals that have successfully pursued the CEH. Each of them has not only trained for the CEH but have also applied their new found skills that they acquired through the CEH certification onto their jobs as cyber professionals.
These cybersecurity professionals have undertaken a similar career development journey as you and are now working in the industry including many that have successfully gained employment in top government agencies or even in Fortune 500 companies.
Their incredible career stories and honest reviews of the Certified Ethical Hacker (C|EH) program is published in the 2023 C|EH Hall of Fame report. If you want to know the true impact of C|EH program, delve into C|EH Hall of Fame Report 2023. This comprehensive survey review is a compilation of real-life stories and testimonials from thousands of professionals who work in government agencies and prestigious Fortune 500 companies. This report serves as concrete evidence of how C|EH has transformed individuals' lives and propelled their careers to unprecedented levels of success. It not only serves as an inspiration but also demonstrates the immense potential of the C|EH program in generating valuable opportunities within the cybersecurity landscape.
Over the course of 20 years, CEH has consistently proved its value, enabling cybersecurity experts to reach new heights in both their personal and professional journeys.
Here are some highlights of what the surveyed respondents said:
Over

1 in every 2

professionals received promotions after CEH

97%

stated that the skills they acquired in C|EH helped safeguard their organizations.

95%

chose C|EH for career growth.

93%

said that C|EH skills improved their organizational security.

97%

found that C|EH Labs accurately mimic real-world cyber threats.

92%

reported that the C|EH boosted their self-confidence.

80%

started their cybersecurity careers with the C|EH.

88%

Considered C|EH is the most comprehensive ethical hacking program in the industry.

85%

credited C|EH with helping them give back to the cybersecurity community.

92%

of hiring managers prefer candidates with C|EH for jobs that require ethical hacking skills.
Over
1 in every 2

Professionals Received Promotions After CEH
The experiences of cybersecurity professionals accounts make clear that possessing cybersecurity skills—especially ethical hacking chops—opens countless doors to career success and personal fulfillment. As great as raises, promotions, and increased professional recognition are, they are not the only objectives for C|EH top performers.
92%

Reported That the C|EH Boosted Their Confidence
One crucial requirement for anyone starting in an industry or transitioning into a new career or role is confidence. C|EH Hall of Famers found that their experiences with the program helped them not only talk the talk but walk the walk with faith in their newly-acquired capabilities.
97%

Stated That the Skills They Acquired in C|EH Helped Safeguard Their Organizations
Certified Ethical Hackers can be found in all industry sectors, and their numbers are increasing across the board. Their specific contributions vary according to the sector's needs, but what is particularly noteworthy is that a staggering 97 percent of the surveyed professionals found the skills they acquired through their C|EH programs were relevant to their organization. Safeguarding your organization from cyber threats is the top priority for any cybersecurity professional, and C|EH has delivered that skillset to professionals for over 20 years and across more than 150 countries, in both the public and private sectors. Is C|EH worth it? The answer is undeniably "yes." The C|EH certification focuses on ethical hacking techniques and tools, providing individuals with knowledge and skills related to identifying vulnerabilities and securing computer systems. CEH teaches the 5 phases of ethical hacking, which every cybersecurity should be well versed in.
Reconnaissance.
Scanning.
Gaining Access.
Maintaining Access.
Clearing Tracks.
93%

Stated That C|EH Skills Improved Their Organizational Security
Securing organizational assets is a top priority for many security professionals, and the skills developed in C|EH program are instrumental in achieving that goal. 93% of those polled found the skills they learned in C|EH program helpful improve security at their organizations, either through implementing new strategies and systems or optimizing existing ones. The Certified Ethical hacker course is a comprehensive curriculum covers a wide range of topics—such as penetration testing, vulnerability assessment, and incident response—that are essential for the identification and mitigation of security threats and the protection of organizational assets across a broad range of industries.
95%

Chose C|EH for Career Growth
While organizational security remains a main priority for any cybersecurity professional, so too is personal fulfillment. The C|EH program has a proven track record of helping individuals change their lives through more rewarding careers. If you're wondering, "Is CEH worth it for career growth?" the answer is a resounding yes, again.
97%

Found that C|EH Labs Accurately Mimic Real-World Cyber Threats
C|EH Labs provide participants with a safe and controlled environment to gain hands-on experience. These labs are crucial, as they allow candidates to practice and apply the knowledge and skills they have learned in a safe environment that simulates high-pressure events. This helps participants develop their problem-solving and critical thinking skills while applying their knowledge in real-world scenarios. C|EH Labs also offer participants a deeper understanding of the cybersecurity landscape and the many types of threats they may encounter in their careers. Overall, the hands-on experience gained through C|EH Labs is an essential component of training for cybersecurity professionals and helps to ensure they are well-prepared to meet the challenges of the field.
88%

Considered C|EH To Be the Most Comprehensive Ethical Hacking Program In The Industry
The C|EH program is widely recognized for being a comprehensive ethical hacking course, which is one of the reasons ethical hacker skills have broad applications across a wide range of organizations globally. The curriculum covers a wide range of topics, including penetration testing, vulnerability assessment, and incident response. It also provides hands-on experience through C|EH Labs, which allow participants to apply the knowledge and skills they have acquired in a simulated environment. The comprehensive nature of the C|EH curriculum ensures that professionals have a well-rounded understanding of the cybersecurity landscape and are equipped with the necessary skills to identify and mitigate security threats.
80%

Started Their Cybersecurity Careers with C|EH
All of the achievements of these ethical hackers can be traced back to one important decision: to enter the field of cybersecurity as a professional. The C|EH course is widely recognized as a valuable asset for professionals in the field, providing them with the knowledge and skills necessary to identify and mitigate security threats. Many professionals with C|EH certification have reported that it advanced their careers, increased their credibility and value as cybersecurity professionals, and opened doors to greater opportunities in the field. The C|EH certification is an essential step in building a successful career in cybersecurity.
92%

Of Hiring Managers Prefer Candidates With C|EH For Jobs That Require Ethical Hacking Skills
Many Certified Ethical Hackers have risen to positions that include responsibility for making hiring decisions for their organizations. An overwhelming majority of the hiring managers among survey respondents acknowledged that they would give preference to job applicants with the C|EH certification when filling positions that require ethical hacking skills. This preference is evident in the industry at large when one notes how C|EH is required for many cybersecurity job roles in LinkedIn and other job portals. C|EH candidates have been hired in both the public and private sectors for over past 20 years.
For over 20 years, the Certified Ethical Hacking (C|EH) certification has remained a benchmark for companies to hire skilled, highly prepared cybersecurity professionals for multiple job roles. That's why the C|EH program is one of the most highly demanded certification requirements across various industries, organizations, and job portals. What's more, the C|EH is mapped not just to 2-3 job roles but to more than 20.
Mid-Level Information Security Auditor
Security Administrator
Cyber Defense Analyst
Warning Analyst
Security Analyst L1
Cybersecurity Analyst level 1, level 2, & level 3
SOC Security Analyst
Network Engineer
Information Security Manager
Solution Architect
Cybersecurity Auditor
IT Security Administrator
Vulnerability Assessment Analyst
Information Security Analyst 1
Infosec Security Administrator
Network Security Engineer
Security Analyst
Senior Security Consultant
Senior SOC Analyst
Cybersecurity Consultant
Certified Ethical Hacker Hackers are Employed in 30+ Industries as per CEH Hall of Fame Report 2023
Is the C|EH Worth it?
C|EH Reviews from Expert Cybersecurity Professionals
Let's delve deeper into impact of C|EH program on Cybersecurity Careers, to assure is C|EH worth it?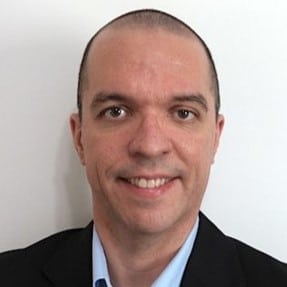 Mauricio Fernandes
CISCO

Systems Architect
United States of America

C|EH program have evolved and are valuable.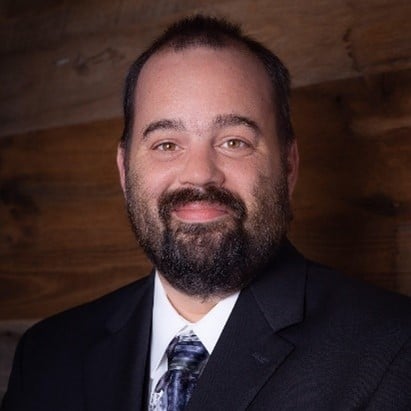 Robert Weber
Booz Allen Hamilton

Senior Cyber Security Engineer and Software Developer
United States of America

The C|EH certification allows me to quickly change gears and move from a software development to cyber compliance automation task and an audit collection task with ease.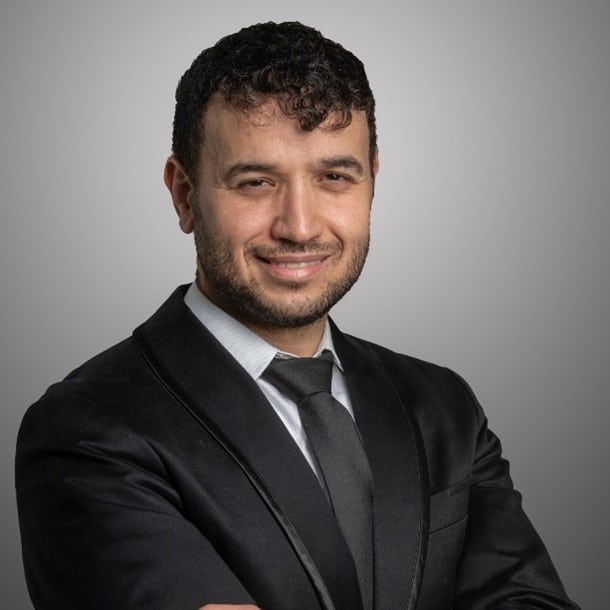 Marouane Balmakhtar
T-Mobile

Security Architect
United States of America

C|EH has helped me identify resources to support Zero Days and Critical High vulnerabilities.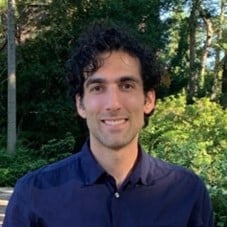 Farzan Karimi
Google

IT Security Manager
United States of America

The C|EH was my first confidence booster and helped land me a job on a Red Team in the government sector.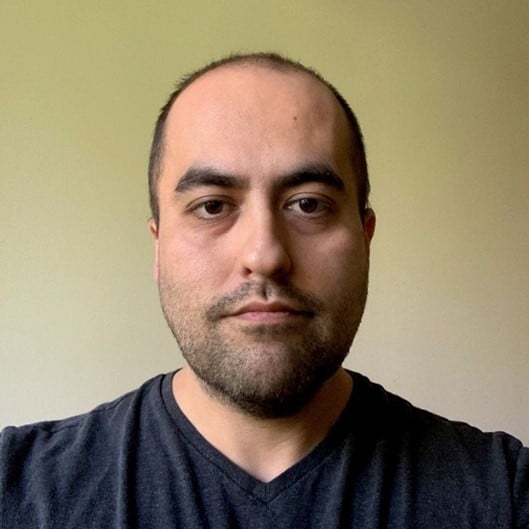 Felipe Munoz
ORACLE America, Inc.

IT Security Director
United States of America

The C|EH develops a "think outside the box" approach that you cannot get from other programs.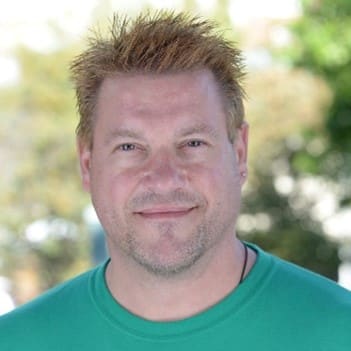 Roy Davis
Zoom

Security Engineer
United States of America

Knowledge I gained from the C|EH program gave me the confidence I needed to step into a role as a security engineer and penetration tester.
The C|EH's Impact on Cybersecurity Professionals' Careers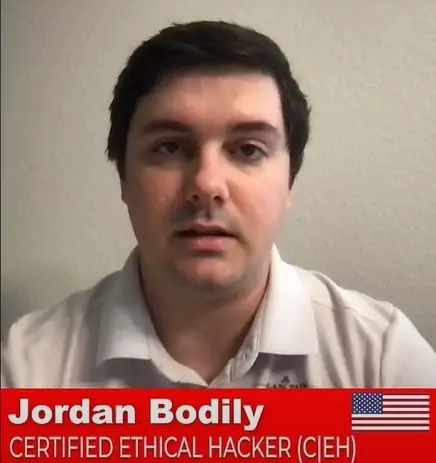 Company: BigCommerce
Country: United States

I got 3 Promotions in 2 Years With No Security Experience.
View Now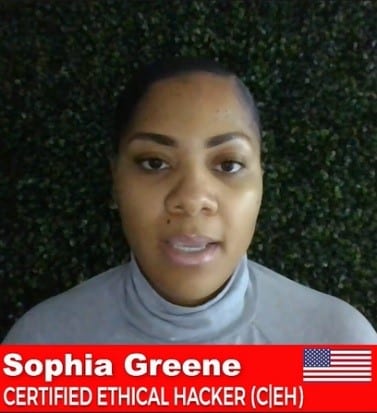 Current Employer: FDM
Country: United States

CEH Tripled My Salary and Landed Me a Vulnerability Management Analyst Job!
View Now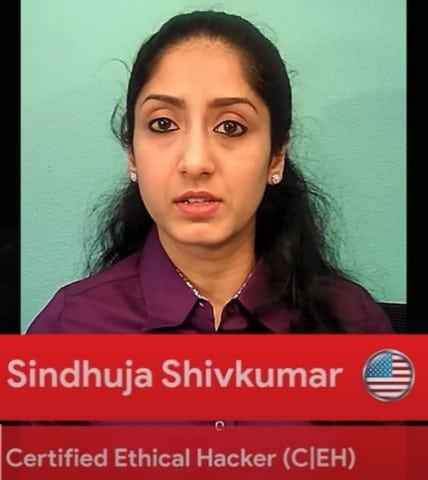 Company: DocuSign
Country: United States

Mom Returns to the Cybersecurity Industry After 6-Year Maternity Gap – Thanks to the CEH
View Now
Is the C|EH Worth It? (If You Still Have Doubts)
Video Testimonials from over 100 Cybersecurity Professionals
on the C|EH and its Impact on Their Careers:
From EMT on Amulance To Cybersecurity Professional with Quadrupled Salary After CEH Certification
How Certified Ethical Hacker Helped Me Land a Job with Big4 | CEH Practical | Sidhant Gupta
How C|EH Trained Me for a Job at Lockheed Martin | Michael Turner | C|EH Practical | EC-Council
EC-Council Official Channel
Comprehensive Guide to C|EHv12
Learning Framework: Learn, Certify, Engage & Compete
WE DON'T JUST TEACH
ETHICAL HACKING
WE BUILD CYBER CAREERS
World's No.1 Ethical Hacking Certification