Enhance Your Career with Cybersecurity Certification Programs
CERTIFIED PROFESSIONALS IN 150 COUNTRIES CERTIFIED PROFESSIONALS IN 150 COUNTRIES Enhance Your Career with Cybersecurity Certification Programs
Our Alumni Are hired by
Fortune 500 Companies
Top Cyber Security Certifications Program To Enhance Your Career
The cybersecurity industry offers exciting growth opportunities for certified professionals. With the fast-paced adoption of digital technology by businesses worldwide, and the ever-increasing data breaches and cybercrimes, it is no surprise that there is a shortage of skilled cyber security professionals.
Employers are constantly looking for professionals who can mitigate the risks and deal with cyber threats on a day-to-day basis.
You can take advantage of the current skill gap in the industry and advance your career significantly by gaining in-demand skills with a cyber security certification by EC-Council.
Our globally recognized cybersecurity certifications in ethical hacking, network defense, computer forensics, and many more areas mapped to the popular job roles in the industry provide you with a comprehensive understanding of the latest security concepts, best practices, and technologies.
We offer cybersecurity certification programs for people of all levels, whether you are a beginner just starting your career or a professional looking to upskill for career advancement.
Professional Certificate Success Stories
Chief Expert Information Security Officer
Before I Started the
C|EH
Training, I had some knowledge about KaliLinux, BackTrack, Wireshark and other tools, but the
C|EH
gave me a more advanced training on these tools and more, like Armitage, Metasploit, Burp Suite, Namp, Zenmap, Nessus, and many more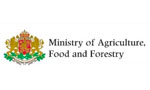 The training material for
C|EH
was perfect! It had an abundance of knowledge and I was delighted to learn multiple practices to find and exploit vulnerabilities within a system

Security Associative Principal
Day 5 of certified ethical hacker training. Enlightened! What an awesome learning experience! Thanks, Accenture…

Accreditations, Recognitions & Endorsements