Cybersecurity is an ever-evolving field, with cyber criminals adapting their skills and targets according to the maturity in security defenses being put in place by large organizations or the lax shown by some others in this space. Small and medium businesses are not spared as well. As technology advances, so do cyber criminals' attack vectors and their means of exploiting the vulnerabilities.
It is beyond doubt that cybersecurity is critical for protecting personal and sensitive business and client data held by these organizations or their contracted third-party vendors. No network is safe from intrusions, and data breaches and the aftermath of cybercrime can cost these organizations dearly. As PurpleSec notes, the annual cost of cybersecurity has increased by 22.7% since 2021, with the average cost of a data breach to small businesses alone ranging from $120,000 to $1.24 million (PurpleSec, 2023).
Organizations must rely on cyber security professionals to maintain the right level of defenses to protect the data they are liable for. These professionals must stay current with the latest cybersecurity resources, threats, and insights to tackle the escalating crisis. Whether an organization is securing its critical infrastructure, network, applications, or Internet of Things (IoT) devices, staying aware of threat vector surfaces and the most recent cybersecurity trends can help them prepare for cyber attacks against their organization.
This blog discusses some of the top cybersecurity trends worth keeping in mind in 2023 and beyond.
Top 4 Cybersecurity Trends You Need to Know in 2023 
Despite the efforts to bring the focus of enterprises on the cyber security trends for more than a decade, cybersecurity attacks have proliferated, more so in recent years across multiple industries. Cybercriminals are furthering their malicious objectives with sophisticated techniques taking advantage of the rapid digital transformation that businesses are undergoing.
As Ivana Vojinovic from Data Prot notes, 70% of small businesses are unprepared for incoming threats, and 88% of seasoned unethical hackers can infiltrate organizations within 12 hours (2022). The total damages caused by cybercrimes in 2022 reached USD 6 trillion. Based on the statistics put together from various sources, Ivana cited that over 33 billion accounts are estimated to get breached by 2023 (Vojinovic, 2022). While there is no telling yet, if these predictions will be close to the actual numbers, it does provide the enterprises with a sense of urgency and a direction to improve their security posture.
Next, let's look at some emerging trends and insights that will prevail in the cybersecurity space.
1. Hybrid Cloud and Multi-Cloud Security
Cloud security is a concern of great importance. Over the years, enterprises have been migrating their workloads to Cloud in the interest of optimizing their business costs. But in recent years, the trend has been to adopt a multi-cloud or hybrid cloud approach with the aim of maintaining critical workloads within the enterprise boundary while using service features from different cloud providers that best meet the business requirements. Some enterprises have also taken the approach of migrating off the Cloud due to cost, performance, and security considerations. Such architectural changes and migrations require that enterprises can hire the right talent and have skilled cybersecurity professionals engaged in putting the right security defenses and data protection mechanisms in place throughout.
From mobile banking apps to e-booking platforms, and online shopping stores, opportunities have grown for hackers to breach user accounts and steal personal information. IoT is an emerging technology being integrated with cloud applications, leaving data vulnerable. More patient records are being stored online in the Cloud, and unethical hackers are devising new social engineering tactics to target hospital patients, putting the healthcare sector at serious risk. Despite the ever-growing list of security and privacy compliance programs that are being mandated by consumer-regulated industries, misconfigurations, and human errors are major roadblocks to cloud security.
Phishing attacks continue to be highly prevalent, and the Cloud is being used to disseminate malware and other malicious programs for carrying out massive cyberattacks. As newer technologies are introduced, there will be a rapid proliferation of newer threats which means cyber criminals will have more opportunities for launching cyber-attacks and causing a greater number of security breaches with a higher impact on enterprise business and brand. Being aware of the latest cybersecurity trends and knowing what to expect for 2023 and beyond can help (Staff, 2023) enterprises to build their defenses better.
Cloud solutions also rely on supply chain managers to integrate their solutions with other cloud solutions or with business systems. This increases the risk of supply-chain attacks or value-chain attacks due to the broader attack surface that now becomes available to the attackers. Although some of the regulatory and other security compliance frameworks mandate regular supply chain vendor assessment, due diligence on the part of enterprises is critical to reducing risks associated with supply-chain attacks.
Enterprises will need to ramp up their security strategies to safeguard their cloud architecture through identity and access management, data awareness and protection, monitoring vulnerabilities, etc. Cyber risks are diversifying, and information technology (IT) security needs to revamp its outdated methods and techniques to stay abreast of cybersecurity threats. Enterprises are updating their security policies and addressing insecure application programming interface (API) concerns to tackle Cloud misconfigurations.
Improving architectural visibility, enabling Multi-factor Authentication (MFA) and artificial intelligence (AI) solutions, and adopting the policy of Zero Trust Access (ZTA) to networks are some ways enterprises are addressing Cloud vulnerabilities and security threats, among many other measures.
2. Advanced Persistent Threats (APTs)
Advanced Persistent Threats (APT) are carefully planned attacks that let intruders go undetected in networks, enabling them to steal sensitive information over prolonged periods. APTs can disrupt business operations and gain unauthorized access to systems without users' knowledge. There is also a major gap in comprehending the APT nexus and mitigating these risks, which also negatively impacts the APT protection market.
Some APTs are full-blown in scale, and military-grade APTs are geared toward nations' infrastructures and government institutions. In the analytical report on the ongoing cyber warfare being faced by Ukraine, "Web-based vulnerabilities and persistence methods" were identified as the top cybersecurity incidents in 2022 due to the persistent attacks from various APT groups aimed at "(causing) disruption to spying and data theft" (SSSCIP, 2023).
APTs can target various sources such as the web, email, software, physical computer systems, etc. Accounts can be compromised through various means via these threats, such as phishing and social engineering campaigns. The goals of APT attacks fall into four categories – cyber espionage, destruction of data, hacktivism, and crimes for financial gain. Operational Technology (OT) cybersecurity will be an emerging breeding ground for APTs as hackers attempt to take control of the Industrial Control Systems (ICS) installed with outdated and vulnerable software. There is a need for integrated security and technological development to boost the services for the advanced threat protection market, which is expected to grow at an unprecedented rate soon. For now, most enterprises can invest in Web Application Firewalls and API gateways to secure their web applications and manage business assets. They will be paired with modern API security solutions to identify misconfigurations and prevent API-related cyber-attacks. Frequent patching and hardening of the infrastructure, network, and software components will enable enterprises to reduce risk exposure to their critical systems.
3. Uncertainty of the Metaverse
As metaverse popularity grows, with market value expected to reach USD 237 Billion by 2027 (Research and Markets, 2023), user accounts in the metaverse will become lucrative targets for spoofing and data theft. In 2022, PwC survey highlighted that more than 66% of surveyed executives were engaged with the metaverse platforms (PwC, 2022). While there has been an initial interest from industries like finance, entertainment, retail, etc., enterprise strategies on augmented reality (AR) and virtual reality (VR) are currently taking a backseat in the speculations of a global recession. Current users of these AR headsets stand to lose as they may get reduced software support from the metaverse vendors who are bearing the impact of changing strategies.
Avatar hijacking will be a common threat scenario if the metaverse becomes a major hub for conducting financial transactions. Integration with various cutting-edge technologies such as Natural Language Processing (NLP), Artificial Intelligence, Edge Computing, and Blockchain ledgers will add to the security concerns. Generative AI has managed to gain interest from everyone around the world due to its capability to create human-like and realistic text, animation, and videos in minutes. Integration with metaverse will accelerate runtime content creation, but it will also make it challenging for anyone to identify if a conversation involves another human or an interactive machine. As technology keeps evolving, AI-generated avatars will be deemed more trustworthy than real faces, and users online will not be able to tell the difference between the two.
Brand phishing and malware attacks are expected to be among the top risks, next to biometric hacking, impersonation, and identity theft. Terrorist groups can leverage misinformation to spread their propaganda and launch wide-scale attacks by hijacking cutting-edge technologies like Augmented Reality (AR) and Virtual Reality (VR) environments. There are dangers associated with hijacking haptic sensors in virtual environments, and generative AI can lead to impersonation fraud. Edge computing, used for optimizing network latency and bandwidth, is a cause for security concerns such as DoS attacks, technical glitches, and challenges with content moderation.
Establishing coding standards and communication protocols to ensure the information being shared is authentic is a good way to avoid falling victim to deep fakes and impersonation threats in the metaverse. Machine Learning and AI can be leveraged to detect AI-based attacks as well and enable high-level security automation as well.
4. Post-Quantum Cryptography
Another interesting trend is the importance of adopting post-quantum cryptography (PQC) or quantum-safe cryptography, as some may term it. As the Quantum Computing vendors continue to make advances in their research and roll out large-scale Quantum Computers, the threat to our global information infrastructure becomes real.
The modern-day cryptographic algorithms that are widely used to protect our digital data and authenticate our identity are dependent on certain mathematical problems that are difficult to solve using classical computers in a reasonable time. This includes popular encryption and public key algorithms like RSA and Elliptic Curve. However, due to the fundamental differences in the way a Quantum Computer works, these mathematical problems that classical computers may take millions of years to solve can now be solved in a matter of hours or minutes, provided the Quantum Computer is sufficiently large. Although these large-scale quantum computers are not available today, the technology is advancing at a rapid pace. In 2022, IBM unveiled the 433-qubit Osprey processor, with a target of delivering a 1,121-qubit Condor processor in 2023 along with the Heron processor, which will become the steppingstone to solving the quantum computing scaling problem (IBM, 2023).
Thanks to efforts driven by government agencies like NIST and contributions from organizations (including IBM) and cryptographers to develop quantum-resistant public-key cryptographic algorithms, NIST is expected to publish the PQC standard by 2024. Considering that crypto migration would be a multi-year project with current cryptographic systems still in their multi-year lifespan before new PQC-enabled systems can be put in place, NIST states that "we must begin now to prepare our information security systems to be able to resist quantum computing" (NIST, 2022) to protect the integrity and privacy of the data. Some of the industries, like telecommunications, have already started engaging with experts to assess the impact on the telecom industry and the need for "PQC adoption to secure networks, devices, and systems" (GSMA, 2023).
How Can You Stay Ahead of the Emerging Cyberthreats
The risk appetite of every enterprise varies based on the nature of the business, market economy, company culture, competitors, etc. Irrespective, no risk analysis is complete without considering the cybersecurity risks. Cybersecurity aims to ensure data security and privacy and provides flexibility to enterprises for sharing and transmitting data online to make their business more profitable. By promoting a culture of cyber awareness and adopting the best practices for safeguarding personal and business information, enterprises can stay ahead of the curve and proactively protect themselves against emerging cyber threats.
Both the volume and the severity of cyberattacks have been increasing, and enterprises need to continue evaluating and enhancing security measures to mitigate any security risk that is detrimental to business. Enterprises must stay current with offensive and defensive security measures. They must engage their staff in regular cybersecurity training and keep them updated with emerging risks associated with adopting new platforms and next-gen technologies. Security professionals and leaders need to align their strategies and best practices incrementally with their business objectives to establish advanced threat protection and improve cyber resiliency. After all, cybersecurity preparedness cannot happen overnight. 
References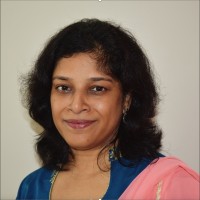 Executive Security Architect, IBM
Guncha Malik is an Executive Security Architect, CISSP, CSSP, with over 23 years of experience and co-chair for Responsible Computing. She is a strong Qiskit Advocate and a genius when it comes to people management, women leadership, risk analysis, process improvement, and business development. Her skills in security compliance, project planning, test tracking, and data management put her in a top position in the cybersecurity industry. She holds a strong passion for subjects such as AI ethics, quantum computing, and enhancing security in our ever-connected modern world.