Enterprise security professionals must be proactive in dealing with the security risks that are rising in today's business environment. A solid strategy is necessary to deal with incoming threats, and awareness is the first step in developing effective cyber defenses. Data is easily accessible within many organizations, and when confronted with security risks, employees often do not know how to mitigate them. Security awareness training empowers employees to take corrective measures.
This whitepaper discusses some of the top security concerns and issues that organizations currently face, which include:
Insider threats: Malicious activities originating within the organization are typically conducted by an employee with nefarious intentions and legitimate access to sensitive information.
Phishing scams: The most common methods used for social engineering attacks involve electronic messages and emails, which are often tailored to the target and appear to be from legitimate business sources.
Lack of security awareness training: Although many organizations have adopted cybersecurity awareness training for their employees, humans are considered the weakest link in any cyber defense strategy.
Legacy equipment and data migration: Many businesses, especially critical ones such as health care and government organizations, still use legacy equipment that hackers can compromise.
Weak passwords: Despite widespread advice against password practices, weak passwords are a major problem when managing security risks.
Lack of asset ownership: A lack of clear understanding of intellectual property assets' location is a serious vulnerability.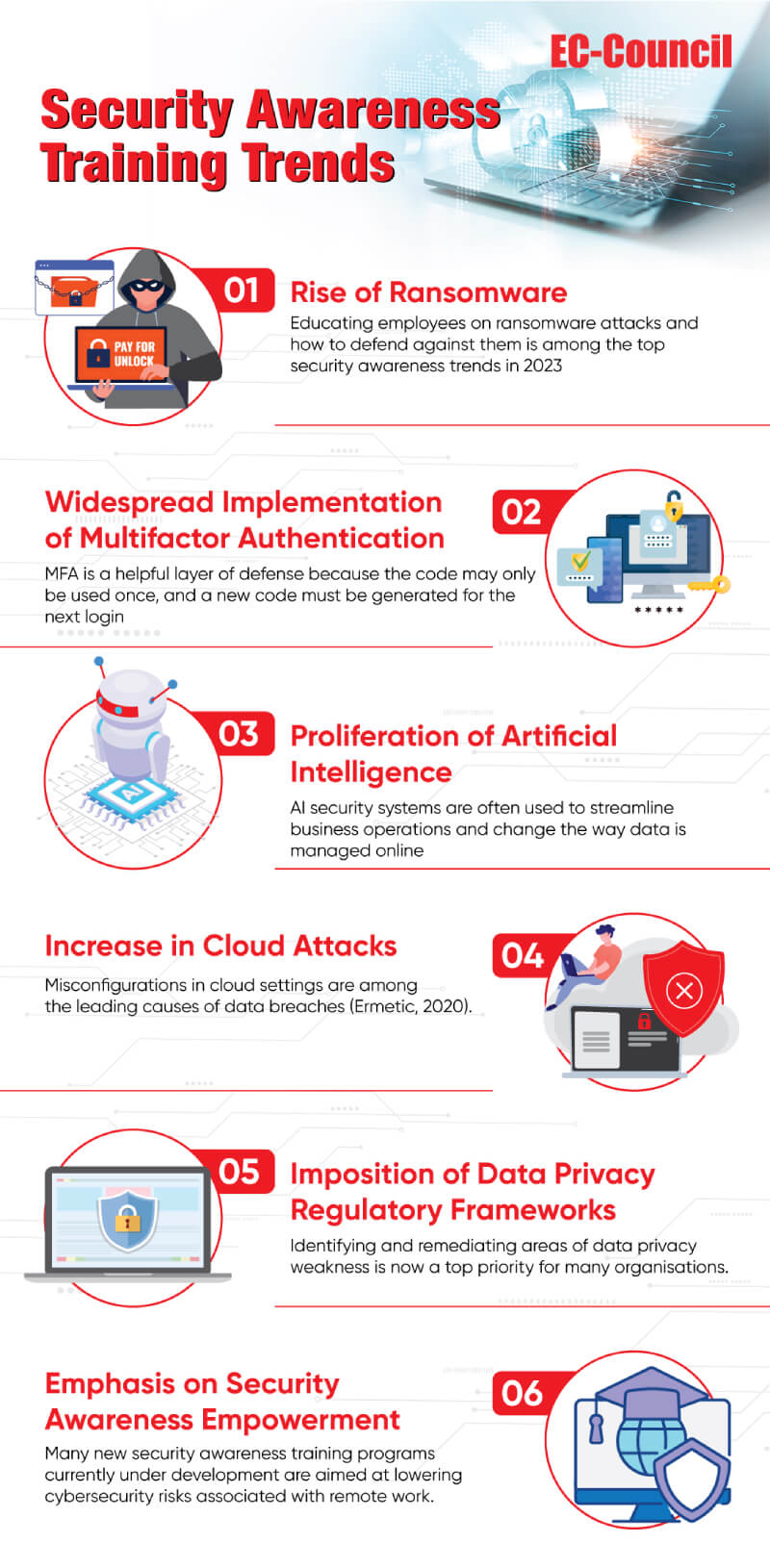 Apart from outlining the threats, the aim of security awareness training should also offer guidance on the importance of security awareness, the challenges involved, and how to overcome these challenges. As cybersecurity threats constantly change, security awareness training should be designed to help employees be alert to the latest threats and take appropriate defensive steps.
Organizations must educate employees on the importance of protecting their data and systems, regardless of their job function. Running phishing simulations, conducting vulnerability assessment tests, and creating personalized content for security training and education are vital in improving defense systems. Making updates should prioritize feedback from these processes. When employees know about cyber security risks, organizations are less likely to be hacked and can worry less about massive data breaches. Read the complete whitepaper here.