Become a Cybersecurity Expert
As we progress in our digitalization, the chances of becoming a target to damaging cyberattacks increases. While there is no way to stop the occurrence, staying vigilant and adopting a holistic security approach is key to surviving the attacks. The evolving threat landscape today emphasizes the need to analyze and dive deep into the core of cybersecurity, its evolution, and its role in preventing cyberattacks. So, what is cybersecurity, and why is it so important today? This article will discuss everything you must know about cybersecurity: what it is all about, its importance and benefits, the best career opportunities in the domain, and more.
Cybersecurity Definition and Meaning
Cybersecurity is popularly defined as the practice of implementing tools, processes, and technology to protect computers, networks, electronic devices, systems, and data against cyberattacks. It is adopted by individuals and enterprises to limit the risks of theft, attack, damage, and unauthorized access to computer systems, networks, and sensitive user data. Since its inception in the 1970s, cybersecurity has undergone constant evolution. Today, cybersecurity is no longer restricted to the practice of only protecting computers but also individuals against malicious cyberattacks. The main purpose of cybersecurity is to prevent the leak of sensitive data while simultaneously ensuring cyber resilience to respond and recover from cyberattacks with lesser damage.
Different Types of Cybersecurity
As cyberattacks become more innovative and complex, the scope and domains expand to encompass several disciplines. Based on its application areas, cybersecurity can be broadly classified into six distinct types:
While app integration into business models has streamlined operations, they have also created potential for new security vulnerabilities. Application security is the process of integrating security mechanisms into web applications and programs to protect data against theft, unauthorized access, and damage.
Network security refers to the process of safeguarding internal computer networks and network components against cyberattacks by employing strong network security solutions like firewalls, anti-virus, anti-malware programs, data loss prevention (DLP)s, and other multi-layered threat prevention technologies.
This is the practice of safeguarding an organization's critical infrastructure against cyberattacks. Unlike traditional perimeter-focused security models, organizations that rely on critical infrastructure must implement best practices and adopt "zero-trust" to protect their critical infrastructure against evolving cyberthreats.
Cloud security is the discipline of implementing security measures, policies, and technologies to protect cloud data and cloud computing systems from cyberthreats.



This is a security strategy implemented to protect sensitive information stored on mobile devices such as laptops, smartphones, and tablets from unauthorized access and data theft.
While IoT solutions ensure operational efficiency and convenience, they create possibilities for new security vulnerabilities too. IoT security is the act of employing tools and techniques to protect internet-connected devices from security risks.
Based on Akamai's report, it was demonstrated that SQL Injection currently represents about 65.1 percent (almost two-thirds) of all web application attacks. This is 44 percent above the web application layer attacks represented by SQLi in 2017. Many web applications have SQL Injection vulnerabilities, indicate the fairly limited attention given to the security application development phase.
Most Common Types of Cybersecurity Threats
Importance of Cybersecurity
With evolving cybercrimes causing havoc to enterprises and individuals, cybersecurity is increasingly important. Cybersecurity is essential to protecting individuals and businesses against diverse cyberthreats (as discussed above). It strengthens an organization's defense posture and is critical in mitigation and response. The benefits of cybersecurity are not only limited to data protection but also extend to employing cyber-resilience approaches to help organizations recover from a cyberattack as quickly as possible.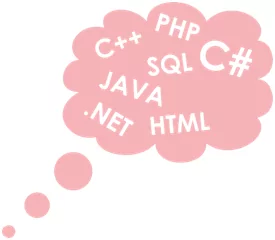 Cyber Safety Tips and Cybersecurity Best Practice
As the world continues to rely heavily on technology, online cybersecurity defenses must evolve to cope with advanced cyber threats. While there is no one-size-fits-all solution, adhering to cybersecurity best practices can limit the occurrence of catastrophic cyber attacks. Here are a few recommendations for maintaining good cyber hygiene.
Avoid clicking unknown and suspicious links or attachments.
Use strong passwords to secure accounts.
Verify sources before sharing personal information.
Update devices, browsers, and apps regularly.
Make frequent backups of critical files.
Report suspicious activities.
Top Cybersecurity Challenges Today
Cybersecurity challenges today have become synonymous with digitalization. Let's look at some recent challenges the cybersecurity industry faces today.
Remote Working Infrastructure: With remote working becoming the new norm, securing remote and hybrid working conditions is expected to remain one of the greatest challenges of cybersecurity
Ransomware: 236.1 million ransomware attacks were reported worldwide in the first half of 2022 (Statista, 2022). The exponential growth of ransomware requires organizations to adopt robust cybersecurity strategies and implement effective anti-malware solutions to protect themselves from the evolution of ransomware attacks.
Blockchain Evolution: While Blockchain technology offers several benefits, it also brings forth several associated risks and presents new cybersecurity challenges. Organizations must use advanced cybersecurity approaches to prevent the alarming rise in blockchain attacks.
IoT Attacks: The number of IoT devices worldwide is expected to triple from 9.7 billion in 2020 to more than 29 billion in 2030 (Statista, 2022). As IoT devices grow, security vulnerabilities increase, highlighting the need for more investment and dedicated efforts, such as multi-factor authentication, user verification, etc., in securing IoT devices.
Lack of Skilled Personnel: The shortage of skilled cybersecurity professionals is a key concern for enterprises today. As data breach incidents grow and the threat landscape becomes more complex, the demand for skilled professionals is only expected to rise globally.
Career Opportunities in Cybersecurity
Cybersecurity is a fast-paced domain and projects huge career growth potential in the future. With cyberattacks growing in leaps and bounds, the number of entry-level, mid-level, and advanced job positions in various cybersecurity domains will rise. The demand for Information Security Analysts alone is expected to grow 35 percent from 2021 to 2031. (U.S. Bureau of Labor Statistics, 2022). One can explore entry-level job roles such as "Information Security Specialists," "Digital Forensic Examiners," etc., and consider mid-level or advanced roles such as "Security Engineer," "Security Architect," etc., as per proficiency levels and interests.
Are Certifications Important for Cybersecurity Professionals?
While cybersecurity professionals are required to have a bachelor's degree in computer science, additional certifications can prove to be beneficial in enhancing their expertise and landing high-paying jobs. EC-Council offers cybersecurity certifications in various cybersecurity domains to enable professionals to transition to excellence. Candidates leverage hands-on learning to acquire deep knowledge of various cybersecurity aspects, from ethical hacking to cyber forensics, and make an excellent career progression with expert guidance. Some of the renowned certifications by EC-Council include:
How can SQL Injection be prevented?
SQL Injection attack can be prevented by adopting the OWASP SQL Injection Cheat Sheet. You cannot determine whether the SQL query string is distorted with a server-side scripting language. This can only send a string to the database server and hold on for the deciphered response.  
As an expert ethical hacker, it is recommended that you apply different solutions and prepared statements with whitelisting input validation, escaping, validation, and bind variables. There are different ways to sanitize user input. Precise prevention practices are based on the sub–category of the SQLi vulnerability, the programming language, and the SQL database engine. However, the only guaranteed approach for preventing SQL Injection attacks is to use input validation and parameterized queries, such as prepared statements.
Statista. (2022, August 3). Annual number of ransomware attacks worldwide from 2016 to first half 2022 (in millions). https://www.statista.com/statistics/494947/ransomware-attacks-per-year-worldwide
Statista. https://www.statista.com/statistics/1183457/iot-connected-devices-worldwide/
U.S. BUREAU OF LABOR STATISTICS. Information Security Analysts. https://www.bls.gov/ooh/computer-and-information-technology/information-security-analysts.htm
Vailshery, L. (2022, November 22). Number of IoT connected devices worldwide 2019-2021, with forecasts to 2030. https://www.statista.com/statistics/1183457/iot-connected-devices-worldwide/
Accreditations, Recognitions & Endorsements