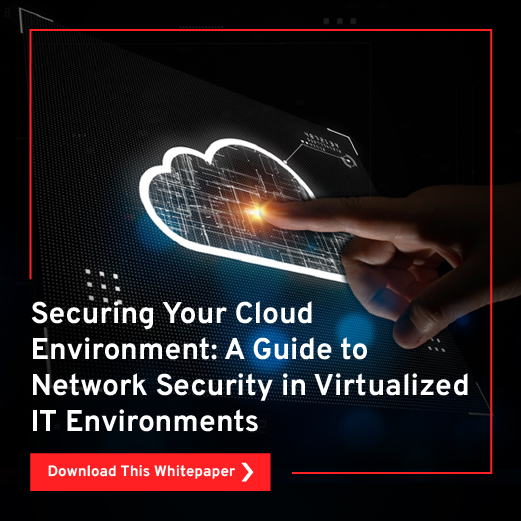 In today's technology-driven world, organizations are increasingly relying on cloud computing to streamline their operations, enhance scalability, and reduce costs. However, the shift to virtualized IT environments brings along new security challenges that must be addressed effectively. This abstract provides an overview of EC-Council's latest whitepaper, "Securing Your Cloud Environment: A Guide to Network Security in Virtualized IT Environments," authored by Vikas Madaan. The whitepaper explores the key considerations and best practices for securing cloud environments, providing valuable insights for IT professionals and decision-makers.
The whitepaper emphasizes the importance of a comprehensive security framework tailored specifically for cloud environments. It discusses the dynamic nature of virtualized IT infrastructures and highlights the need for a multi-layered approach to network security. The paper outlines various security controls, including access management, data encryption, network segmentation, and intrusion detection systems, that should be implemented to mitigate risks effectively.
The whitepaper also offers a comprehensive overview of virtual machine architecture, exploring the core components and functionalities that enable the efficient deployment of virtual machines. By understanding the intricate workings of virtual machine architecture, organizations can implement effective security measures to protect their cloud environments from potential threats and vulnerabilities, thus ensuring the integrity and confidentiality of their data.
This comprehensive whitepaper serves as a valuable resource for IT professionals, cloud architects, and decision-makers who are responsible for securing cloud environments. By implementing the recommended practices outlined in the whitepaper, organizations can fortify their network security posture, protect sensitive data, and maintain operational resilience in virtualized IT infrastructures.
To access the complete whitepaper, please provide your details in the form below. Stay informed and safeguard your cloud environment with these latest insights.