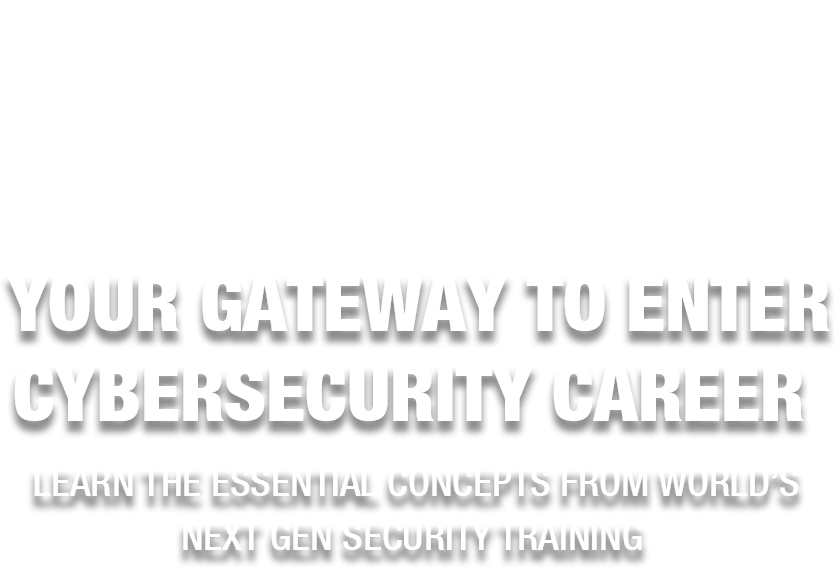 Get your Free Network Defense Essentials Learning Materials
CERTIFIED PROFESSIONALS
IN 150 COUNTRIES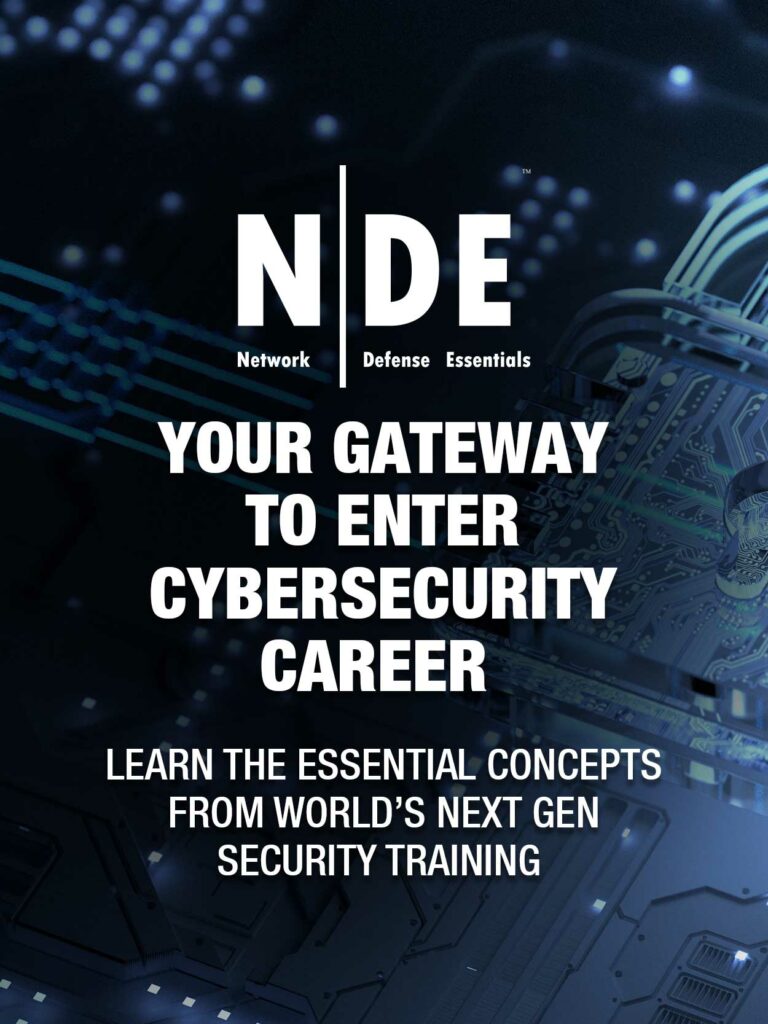 CERTIFIED PROFESSIONALS IN 150 COUNTRIES Get your Free Network Defense Essentials Learning Materials
Get Started in Cybersecurity with Free Network Defense Essentials Certification & Training
With this special EC-Council Essentials Series, our goal is to implement a technician track to teach students and adults of all ages baseline cybersecurity skills in the areas of Network Defense, Ethical Hacking, and Digital Forensics.
Learning resources like videos and ebooks will be available for free on our platform so we can help you achieve your goals without worrying too much about the cost of education.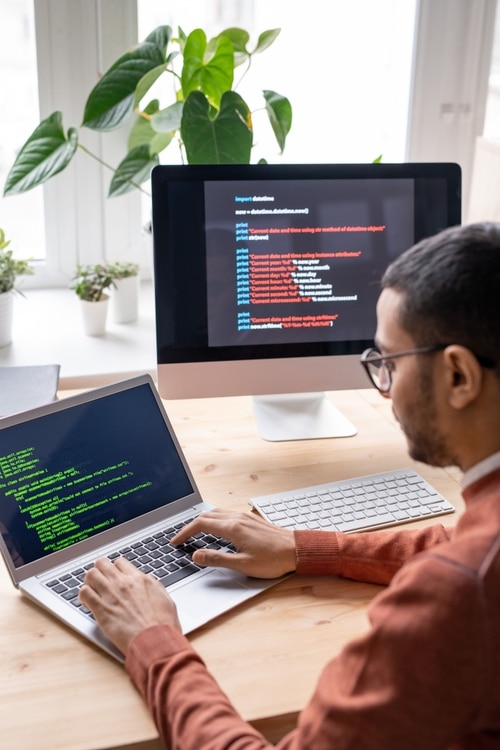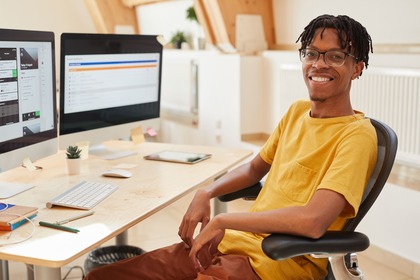 who want to get an early start to their cybersecurity career and master the fundamentals of security online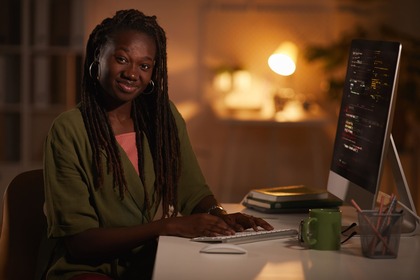 College/University Students
Who want to prepare for a cybersecurity career and aid their IT education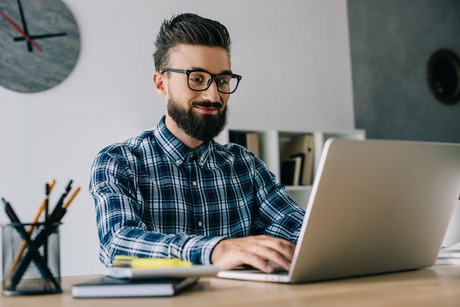 Who want to get into a cybersecurity field and don't know where to start their education journey
Join Our Certified EC-Council Students Working in the Biggest
Companies in the World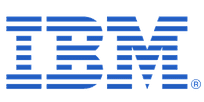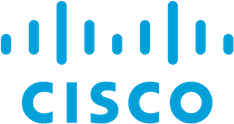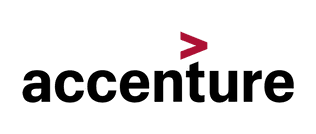 Network Defense Essentials Course Overview
Network Defense Essentials covers the fundamental concepts of information security and network defense. This introductory cybersecurity course is designed for today's entry-level information security or cybersecurity careers and is ideal for learners aspiring to pursue a career in cybersecurity.
The course gives a holistic overview of the key components of Information Security such as Identification, Authentication and Authorization, Virtualization and Cloud Computing, Wireless Networks, Mobile and IoT Devices, and Data Security. The interactive labs component of this course ensures that learners receive the hands-on, practical experience required for a future in cybersecurity.
NDE-certified learners have an assured means of formal recognition to add to their resumes and show off their expertise and skills to prospective employers. The purpose of the NDE certification is to recognize the competency and expertise of a professional in network defense and information security skills, thereby adding value to their workplace and employer.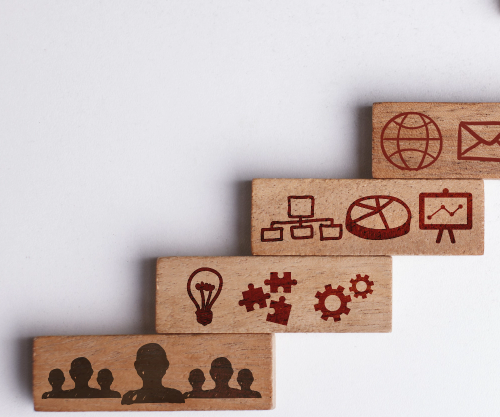 Module 01:
Network Security Fundamentals
Module 02:
Identification, Authentication, and Authorization
Module 03: Network Security Controls: Administrative Controls 
Module 04: Network Security Controls: Physical Controls 
Module 05:
Network Security Controls: Technical Controls
Module 06: Virtualization and Cloud Computing 
Module 07: Wireless Network Security 
Module 08: Mobile Device Security 
Module 09:
IoT Device Security
Module 10:
Cryptography and the Public Key Infrastructure
Module 11: Data Security 
Module 12:
Network Traffic Monitoring
What is Included in NDE Certification Program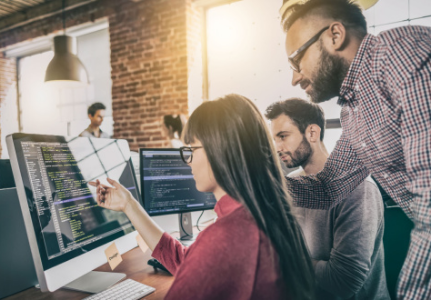 Learn In-Demand Technical Skills and Meet the Growing Demand of Cybersecurity Professionals With 3 Core Certifications of Cybersecurity From EC-Council.