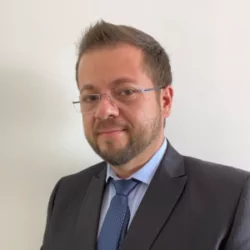 My Recent Accomplishments:
Implemented a security stack for Kellogg's Latin America for the first time, including Checkpoint UTMs, FireEye, SourceFire and QRadar for Event collection and correlation.
What would not have been possible without CEH?
Implemented an IDS/IPS policy for Mexico and Latin America from scratch, making it stronger and stronger every month, with ZERO important impact on business nor causing any disruption.
How did CEH contribute to your career?
CEH opened doors to my cybersecurity career to get more and more training to successfully develop my career at Kellogg's. It also influenced others to take this training, and the result was the same.
During the pandemic, did your role become more challenging? If so, how?​
Yes, I participated in the ad part of the regional security council.