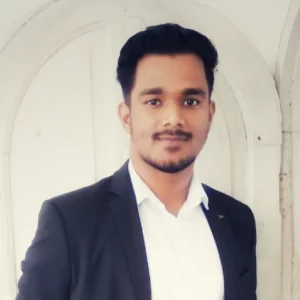 My Recent Accomplishments:
I can't explain the accomplishment in words. I am still counting the achievements I got for being a Certified Ethical Hacker from EC-Council. I used to be a full-stack java developer, but from the very beginning I was interested in computer networking.
What would not have been possible without CEH?
I was rejected in an interview with a suggestion to complete CEH from EC-Council. Initially, I thought it was just a certificate, but when I completed the course, I really understood why the interviewer asked me to do this.
How did CEH contribute to your career?
CEH was the 1st course that I completed with new knowledge that I never expected before I joined the course. It helped me develop and strengthen my skills related to cyber security and inspired me to travel more on the same track.
During the pandemic, did your role become more challenging? If so, how?​
Yes, CEH was a great help during the pandemic. I started a small business during that time. I saw almost all microfinance and finance institution in my home town did not have a setup to work from home, but they started but without cybersecurity knowledge.