The Certified EC-Council Instructor (C|EI) program is designed for individuals who wants to deliver EC-Council's suite of professional certification programs. The C|EI program provides resources for individuals to become industry-recognized trainers specializing in the field of information security.
All of EC-Council instructor-led training is a combination of lectures, technical demonstrations, and hands-on labs. Certified EC-Council Instructors are required to be technically proficient with good instructional skills. The instructor must maintain a high standard of professionalism and teaching preparedness.
Becoming an EC-Council Instructor
Read the agreement and fill in the application form now!
As a Certified EC-Council Instructor (C|EI) you get exclusive benefits like: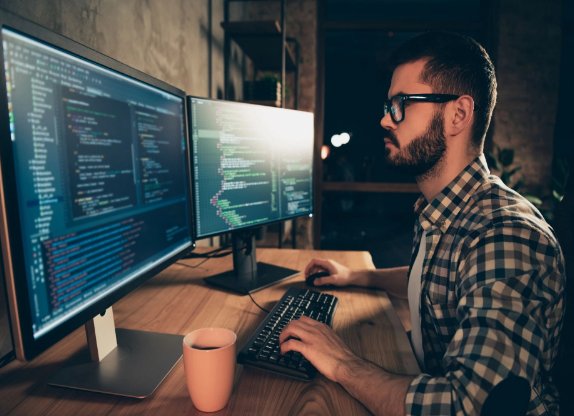 Requirements to Become Certified EC-Council Instructor
To apply to become a Certified EC-Council Instructor (C|EI), you must:

Submit a completed and signed C|EI Application Form and the Agreement.

If you are not an existing certified trainer for other major certification programs (e.g., MCT, CTT+, etc.), you must attend the C|EI Exam.

You must be certified in the program that you intend to teach (e.g., to teach
C|EH
, you will need to be a
C|EH
, and additionally, if you would like to teach
C|HFI
, then you will need to be a
C|HFI
).

Ensure you have updated your EC-Council Continuing Education (ECE) credits through the Delta Portal (found within the Member's Portal) as your certification status must be in good standing.

An EC-Council Accredited Training Center (ATC) will have to endorse your application.

You must possess technical expertise and hands-on experience with security technologies and applications.

When a C|EI application is approved, EC-Council will send an email notice to the C|EI detailing the access to the C|EI Resources. This will be followed by a physical C|EI Certificate which will be mailed to the C|EI within 2 months from the date of approval.
EC-Council Instructor Exam 312-75
If you are not already a certified instructor for other major certification training programs (to be approved at the discretion of EC-Council), you will be required to pass the EC-Council Instructor Exam 312-75.
This exam covers the following objectives, among others, and will prepare you to achieve instructional excellence:
If you have any queries pertaining to the Certified EC-Council Instructor program, please email us at
[email protected]
and we will get in touch with you soon.