35+ Best Penetration Testing Courses and Certifications in 2023
Become a Penetration Testing Courses and Certifications
1. Certified Penetration Testing Professional (C|PENT)
EC-Council's Certified Penetration Testing Professional (C|PENT) program is an expert-designed, multi-disciplinary course that builds expertise in advanced penetration testing tools, techniques, and methodologies. The curriculum is designed to be 100% hands-on with extensive practice in the live cyber range to help candidates gain industry-ready skills to combat sophisticated cyberthreats. There are over 100 labs and 8 multidisciplinary network ranges with challenges across every level of the attack spectrum. The course is mapped to the NICE framework and develops skills to meet requirements of 15+ cybersecurity job roles.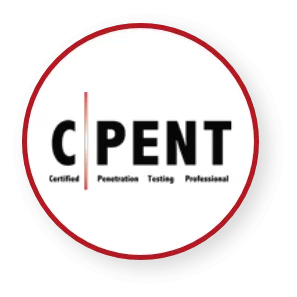 Our expert-designed curriculum covers advanced penetration testing skills such as:
2. Web Application Hacking and Security (W|AHS)
EC-Council's Web Application Hacking and Security (W|AHS) program is a specialized certification designed to help candidates master the skills to hack, test, and secure web applications from a broad spectrum of web application vulnerabilities and attack vectors. W|AHS is a course that consists of hands-on performance-based challenges. The challenges are derived from the most relevant threats faced by professional ethical hackers, penetration testers, and application security engineers. The course is designed to progress in its difficulty, which means the threat scenarios advance as candidates make progress in the course. You will encounter security misconfigurations, SQL injection vulnerabilities, directory browsing vulnerabilities, enumeration vulnerabilities, cross-site scripting, and opportunities to escalate privileges and gain access to privileged information.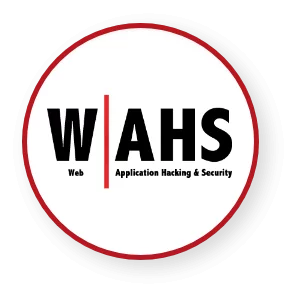 Penetration Testing Courses for Core Skill Development: Intermediate
Dive deep into core operational activities and get familiar with the most common pen testing tools.
Penetration Testing Courses for Mastery: Upgrade Skills
Learn to approach today's threats at a more complex level and defend high-security networks.
Avoiding Pitfalls in Choosing a Penetration Testing Course or Certification
Selecting a penetration testing course or certification is not a decision that anyone should take lightly. Naturally, before you attempt to specialize in penetration testing, you ought to have gained sufficient skills in Ethical Hacking with the industry's gold standard, the Certified Ethical Hacker program.
A common pitfall that you should avoid is to pick a certification that does not teach you any real-world pentesting skills. Common things that the certification course must teach you include:
Make sure you are trained to apply the skills you learn in a multidisciplinary network. Carefully examine the course curriculum and the skills covered. A penetration testing course should be multi-disciplinary and hands-on with extensive practice. It should also cover the latest tools, attack methods, vulnerabilities, and attack surfaces. A key requirement is that the challenges you practice should be on real-world network environments.
Any certification should provide comprehensive and structured learning on a range of penetration testing skills, while a deep-dive course will give you the required expertise. You can choose a certification based on your job requirements as well as your continuous skill-development needs. Certificates should be industry recognized so you can share them with employers and your community.
If you're interested in learning how to conduct penetration tests, we offer affordable online learning through industry-recognized certifications as well as continuing education courses on the CodeRed platform by EC-Council.
With EC-Council courses on penetration testing, you can expect:
Penetration Testing Career Outlook
Because of the growing demand in this field, there's never been a better time to gain expertise in penetration testing and start on the path to a more rewarding cybersecurity career.

Market Predictions:
The penetration testing market size is projected to reach USD 3.1 billion by 2027, growing at a CAGR of 12%. [1]
Source:
https://www.researchandmarkets.com/reports/5448291/global-penetration-testing-market-by-offering-by

Average Salary:
USD 119,972 in the United States [2] Source: https://www.indeed.com/career/penetration-tester/salaries
Information Security Jobs That Require Penetration Testing Skills [3]
Top-Paying Industries [4]
Industries with Highest Employment [4]
What Is Penetration Testing?
Penetration testing is one of the tools that cybersecurity professionals use to identify, test, and highlight vulnerabilities in an enterprise's networks, information, and systems. Penetration testers simulate cyberattacks so they can detect any weaknesses in an existing security system before malicious actors can exploit them. Once a penetration test is completed, the assessment results are comprehensively documented for executive management and the technical audience of the organization.
Penetration testing helps determine the efficacy of the security policies, strategies, and controls in an organization. Effective penetration testing is a vital capability for organizations and an increasingly critical cyber practice across industries to ensure business continuity, prevent loss of sensitive data and protect against resulting financial damages.
[1] https://www.researchandmarkets.com/reports/5448291/global-penetration-testing-market-by-offering-by
[2] https://www.indeed.com/career/penetration-tester/salaries
[3] https://www.cyberdegrees.org/jobs/penetration-tester/
[4] https://www.cyberdegrees.org/careers/penetration-tester/career-and-salary/