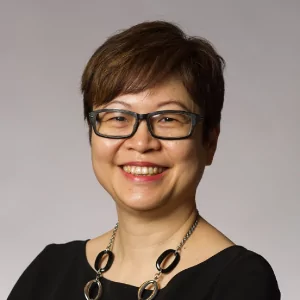 My Recent Accomplishments:
I was awarded the Gold Public Utilities/Management category in the Cyber Security Professionals Awards in 2016, which was organized by the Hong Kong Police Force, Hong Kong Computer Emergency Response Team Coordination Centre HKCERT and Government Computer.
What would not have been possible without CEH?
Being recognized as a true cybersecurity professional in a male-dominated field. Female cybersecurity professionals have always been perceived as not technical or experienced imposter syndrome. Attaining CEH successfully encouraged me.
How did CEH contribute to your career?
After I attained CEH, I realized that the breadth of cybersecurity knowledge is not limited to the ability to protect assets, but also the ability to discover fix vulnerabilities and understand the tactics adopted by attackers for security incident response.
During the pandemic, did your role become more challenging? If so, how?​
I used attack surface and attack vector analysis to explain to my CIO what possible infiltrations could lead to after expanding IT services for work-from-home accesses. Thus able to design necessary protection measures against them.