Our Alumni Are hired by
Fortune 500 Companies

Boost Your Career In Network Security | Success Stories With CND
Join Lee Williamson as he shares his experience as an information security officer and how the EC-Council's Certified Network Defender Program helped him to improvise security practices at his workplace while enhancing his career. He will share what were the most interesting parts of the CND program and why he recommends colleagues from the IT industry to become a Certified Network Defender.
"Certified Network Defender v2 has been designed by industry experts to help IT Professionals play an active role in the Protection of digital business assets and Detection and Response to Cyber Threats, while leveraging Threat Intelligence to Predict them before they happen. CND is a network security course designed to help organizations create and deploy the most comprehensive network defense system. The only program with 80 complex labs that gives a chance to students to learn under simulated threat environments and gain real-world skills before they start their professional career."
Lee Williamson
Designation: Network Security with an Information Security Officer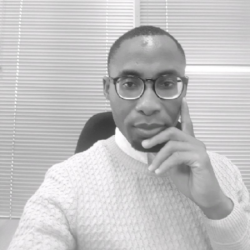 "After attempting the C|ND, I got amazed by the level of detail this course has, structure, flow, and the number of labs. I became a subject matter expert in all domains within C|ND. I then thought of teaching all those who have been trying to break into Cyber Security."
Robinson Shai
Cyber Security Assistant Manager
EY
Are you ready to take the next step forward in your career?
Testimonials displayed on our website are made available for the benefit of the community. These videos are exclusively available for download by EC-Council's Accredited Training Centers (ATCs) for personal or business purposes.
You are strictly prohibited from editing content to compromise the authenticity of such videos or provide any misleading information. In particular, you are strictly prohibited from:
You are strictly prohibited from editing content to compromise the authenticity of such videos or provide any misleading information. In particular, you are strictly prohibited from:
editing, reproducing, or modifying the videos; creating derivative works based on the videos; exploiting the content of the videos, morphing the videos; or otherwise using the videos in any other unlawful manner not listed among the methods above;
removing, modifying, or altering EC-Council's marks or logos displayed in the video testimonials;
adding any voiceovers or background images or otherwise editing the video testimonials; and
using the video testimonials for any unlawful activity or in violation of the applicable advertising and marketing laws of the jurisdictions wherein the ATCs or EC-Council have their business operations.
These video testimonials may be used by active ATCs solely for advertising and marketing EC-Council programs.
Each ATC agrees and understands that EC-Council has express authorization and consent from the individuals who voluntarily provided their testimonials. The downloaded video testimonials may not be resold or edited in any manner whatsoever. ATCs shall not use the video testimonials to propagate any misleading information about EC-Council programs or use the video testimonials to market non–EC-Council programs or certifications.
Active ATCs are hereby licensed to download the video testimonials and may place their organization's logo only in one of the following places of the video:
top-left corner;
top-right corner;
bottom-left corner; or
bottom-right corner.
The video testimonials are the individual experiences of those who have attended EC-Council programs or are certified by EC-Council. These experiences are personal to users and may not necessarily represent all users of our programs or certifications.
EC-Council is not affiliated with the users who provide the testimonials, and users are not paid or otherwise compensated for their testimonials. Any direct, indirect, implied, punitive, special, incidental, or other consequential damages arising directly or indirectly by any party from any use of the video content is disclaimed by EC-Council, and the video testimonials are provided as is.
Users and ATCs agree to indemnify and hold EC-Council harmless from all claims, actions, suits, procedures, costs, expenses, damages, and liabilities, including attorneys' fees, arising from the misuse of the video testimonials or the use of the video testimonials in violation of the authorizations provided herein.