Summary: EC-Council has announced the commencement of its live online masterclass training in Ethical Hacking. The first training was delivered on May 18, 2020 with participants from banking, healthcare, manufacturing, and government sector.
Europe, May 2020: EC-Council's motive of bringing cybersecurity mastery via global experts and local delivery, is not compromised even during the adverse situations raised amid COVID-19. The cybersecurity masterclass training is now delivered in Europe, via live online classes to benefit professionals from different sectors. The first online live training was delivered by EC-Council's master trainer, George Dobrea, on May 18, 2020. Where cybercrime is on the rise, EC-Council's Online Masterclass Ethical Hacking Program (MCEHP) equips professionals to defend their IT infrastructure.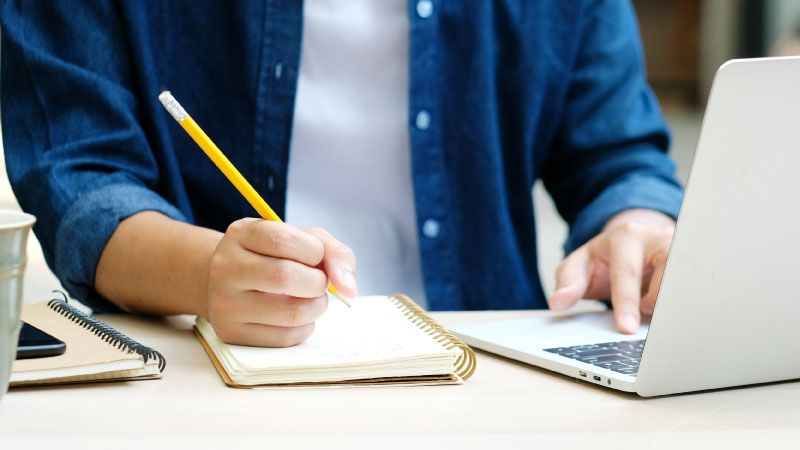 There is no contradictory thought that the trend of online learning has outpaced traditional learning, all thanks to COVID-19! The institutes and universities have shifted their presence online to ensure uninterrupted education for their students, while continuing to follow social distancing practices. Technavio has predicted the e-learning market in Europe to post a CAGR of close to 15% by 2023.
Jay Bavisi, CEO and President of EC-Council Group, envisions Masterclass training as a ready bucket of EC-Council's cybersecurity courses. "The Masterclass from EC-Council is a hub for all in-demand cybersecurity certification courses. The online conduct of the EC-Council's Masterclass Ethical Hacking Program will help bridge the existing skill gap in Europe," says Jay. "We now pursue a greater objective of conducting such online masterclass cybersecurity skill training across the world"
Interestingly, the live online session in Europe witnessed participation from the sectors which are most vulnerable to cyberattacks. The certified course will enable them to establish security standards in their respective sectors to protect themselves from facing such cyberattacks.
About the Trainer: George Dobrea
George Dobrea has been a Microsoft Certified Trainer (MCT) since 1998 and is Microsoft's MCT Regional Lead for Romania. He was also awarded the Microsoft MVP (Most Valuable Professional) Award for Enterprise Security in 2005- 2018. George has an outstanding legacy as an EC-Council Instructor (CEI) since 2011 and has been awarded EC-Council's 'Instructor of the Year' Global Award in 2016, 2017, and 2018. He has delivered training in 22 countries over four continents and is a frequent speaker at cybersecurity conferences in Europe and U.S. He also dedicates a significant amount of his free time to volunteering instructional activities for emergency response teams of humanitarian agencies – NetHope, CRS, Oxfam, and SaveChildren.
About EC-Council:
EC-Council's sole purpose is to build and refine the cybersecurity profession globally. We help individuals, organizations, educators, and governments address global workforce problems through the development and curation of world-class cybersecurity education programs and their corresponding certifications and provide cybersecurity services to some of the largest businesses globally.
Trusted by 7 of the Fortune 10, 47 of the Fortune 100, the Department of Defense, Intelligence Community, NATO, and over 2000 of the best Universities, Colleges, and Training Companies, our programs have proliferated through over 140 Countries and have set the bar in cybersecurity education.
Best known for the Certified Ethical Hacker program, we are dedicated to equipping over 230,000 information age soldiers with the knowledge, skills, and abilities required to fight and win against the black hat adversaries. EC-Council builds individual and team/organization cyber capabilities through the Certified Ethical Hacker Program, followed by a variety of other cyber programs including Certified Secure Computer User, Computer Hacking Forensic Investigator, Certified Security Analyst, Certified Network Defender, Certified SOC Analyst, Certified Threat Intelligence Analyst, Certified Incident Handler, as well as the Certified Chief Information Security Officer.
We are an ANSI 17024 accredited organization and have earned recognition by the DoD under Directive 8140/8570, in the U.K. by the NCSC, and a variety of other authoritative bodies that influence the entire profession. Founded in 2001, EC-Council employs over 400 people worldwide with 10 global offices in the USA, U.K., Malaysia, Singapore, India, and Indonesia. Its U.S. offices are in Albuquerque, NM, and Tampa, FL.
Learn more at www.eccouncil.org