EC-Council annually recognizes excellence in cybersecurity training and education across global academic communities.
Tampa, FL, December 29th, 2021: EC-Council is proud to formally highlight academic institutions and faculty around the world that excel in cybersecurity education. Those recognized every year are honored for the lasting impact they have on their students, faculty, employees, and communities. EC-Council organizes annual partner awards to highlight the highest levels of cybersecurity education, training, executive leadership, and instruction within our global communities. Awardees include partnered academic institutions, commercial training centers, corporate organizations, CISOs, Certified EC-Council Instructors (CEIs), and academic faculty. The award categories recognized and celebrated within Academia are as follows:
Academic Award Categories
| | |
| --- | --- |
| Academic Partner of the Year | (1 award recipient across select regions) |
| Academic Circle of Excellence | (5 or fewer award recipients across select regions) |
| Academic Innovator of the Year | (1 award recipient across select regions) |
| Academic Best Newcomer | (1 award recipient across select regions) |
| Academic Instructor Circle of Excellence | (5 or fewer award recipients across select regions) |
| Academic Instructor of the Year | (1 award recipient across select regions) |
Awards issued by EC-Council are highly regarded and widely recognized across cybersecurity communities as EC-Council has an extensive network of academic partners from K-12, technical institutes, and colleges and universities around the world, impacting tens of thousands of students each year.
The EC-Council Awards Committee reviews candidates annually based on the following award criteria:
Student ratings and feedback from EC-Council evaluations
Participation in supporting student initiatives, clubs, and events
Incorporating new EC-Council certifications
Supporting faculty and employee training initiatives
Attendance at EC-Council events and webinars
Incorporating new programs and technologies across credit or non-credit programs
…and more.
Below are the award recipients receiving 2021 honors for their efforts in cybersecurity education:
Academic Partner of the Year
| | |
| --- | --- |
| North America: | University of Maryland Global Campus (UMGC) |
| Europe: | École Supérieure de Génie Informatique (ESGI) |
| Middle East: | King Khalid University |
| South Asia: | JECRC University |
Academic Circle of Excellence
North America:
Western Governors University
University of Phoenix
ECPI University
Vincennes University
Europe:
Sup de Vinci
NHL Stenden University of Applied Sciences
The University of Roehampton
Middle East:
Majmaah University
Prince Mohammad Bin Fahd University (PMU)
University of Jeddah
APAC
PSB Academy Pte Ltd.
Academic Innovator of the Year
| | |
| --- | --- |
| North America: | Miami Dade College |
Academic Best Newcomer
| | |
| --- | --- |
| North America: | Southern Crescent Technical College |
| Middle East: | Naif Arab University for Security Sciences |
| APAC: | Training Vision Institute |
Academic Instructor Circle of Excellence
North America:
Dr. Diego Tibaquirá, Miami Dade College
Jeffrey Barnett, Saddleback College
Greg Hirsch, Vincennes University
TJ Thoss, Orange Technical College
Academic Instructor of the Year
| | |
| --- | --- |
| North America: | Dr. Bryson Payne, University of North Georgia |
EC-Council's Director of Academics, Wesley Alvarez, who is based in Tampa, FL goes on to say, "It is a privilege to support and collaborate with so many institutions and educational communities around the world. 2021 has been a remarkably interesting year in which we have noticed a dramatic increase in the way educators engage and challenge students, working professionals, and career changers in and outside of the classroom. Cybersecurity is at the very tip of the education spear due to leading salary averages and demand in the field. Our award recipients have all spent countless hours dedicated to educating and preparing individuals for successful careers in the field. We are pleased to honor them as leading institutions with challenging and innovative cybersecurity programs that focus on developing employable skills."
The EC-Council Academia division also looks forward to providing faculty certification scholarships for the instructor award recipients, as well as recognition on the EC-Council Global Awards site. Select partners will also be recognized in the 2022 Academic Curriculum Guide. For more information on the EC-Council Academia Partner program, please visit www.eccouncil.org/academia.
What Our Award Recipients Have to Say…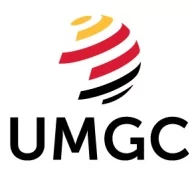 "This award is a testament to the dedication of our faculty and staff in preparing our students for EC-Council certifications, graduation, and the workforce," says Helen Barker, who chairs the Department of Cybersecurity at UMGC. "That the number of UMGC students pursuing EC-Council certifications is one of the largest in the country reflects our commitment to providing students with the skills employers value most."
—Dr. Helen Barker, Chair of the Department of Cybersecurity, University of Maryland Global Campus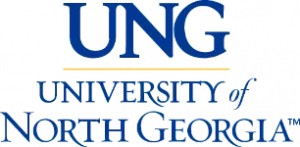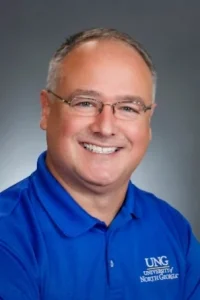 "It is a great honor to receive this award, both because of the community of cybersecurity professionals that EC-Council represents and because of the outstanding partnership and support EC-Council has provided to the University of North Georgia over the past six years. With EC-Council's help, we have been able to provide CEH and CHFI certification training to our faculty and students, as well as to K-12 teachers and students throughout the region. It's strengthened our program, helped support our designation as an NSA/DHS National Center of Academic Excellence in Cyber Defense, and led to grants that have allowed us to serve our students and communities with high-quality cybersecurity education and training. I can't thank the EC-Council team enough for all they've done for me, and for everything they do for UNG as an EC-Council Academia Partner."
—Dr. Bryson Payne, Instructor, Professor, Computer Science and Information Systems, University of North Georgia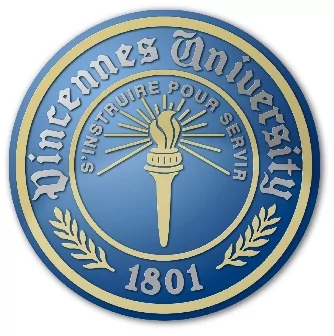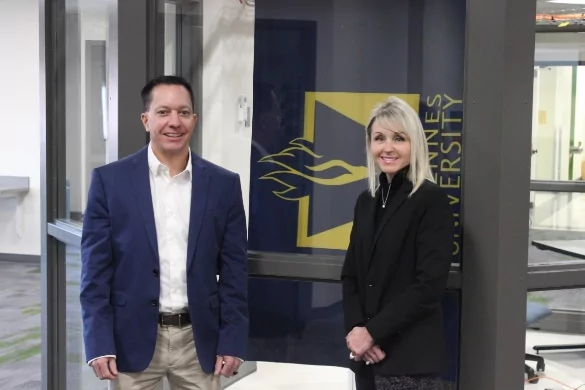 "On behalf of the Vincennes University Information Technology Department, I am honored to accept the 2021 Academic Circle of Excellence award. Professor Greg Hirsch and I have worked extensively to build not just a degree in Cyber Security, but a culture of including Cyber Security education in all of our Information Technology degree programs. EC-Council has partnered with us throughout this journey, providing us with NIST/NICE-aligned course outcomes and relevant hands-on curricula and labs. We look forward to continuing our partnership with EC-Council as we work toward the goal of expanding cyber security awareness into degree programs beyond information technology."
—Jaci Lederman, Information Technology Department Chair, Vincennes University
"The EC-Council Circle of Excellence Award confirms the university's commitment to providing career-relevant training and degree offerings to our working adult learners. Cybersecurity is a constantly evolving field, and this award allows us to demonstrate to the cybersecurity community and most importantly, to our students, that we are evolving with their needs for a career-ready education."
—Kevin Wilhelmsen, Phd, Dean, College of Business and Information Technology, University of Phoenix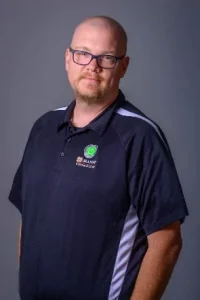 "Being selected for this award is an incredible honor! In 2015, I worked with other instructors and industry partners to build a cybersecurity program at Orange Technical College. On the advice of our industry partners, we decided to focus on the EC-Council Certified Ethical Hacker industry certification as the basis of the program. We had our first meeting with Wesley Alvarez from EC-Council in September 2016 and started working toward becoming an Authorized Training Center. From then until now, our program has grown, and we have seen incredible student successes. I am a firm believer in hands-on training and that is what our program focuses on. EC-Council's curriculum, including iLabs and additional hands-on real-world labs and scenarios, has provided our students with the experience and training necessary to earn their certifications and, most importantly, find employment in the IT field. One of the best examples of this is our annual Capture the Flag competition. EC-Council is one of the main sponsors of the event. This CTF provides a real-world environment in which students from across Central Florida compete. The partnerships with EC-Council and other businesses make events like this possible and provide quality, work-based learning opportunities for our students. I am incredibly grateful to OCPS and Orange Technical College administrators in making my program as successful as it is. Alex Heidelberg, Mike Martucci, Peggy Wilster, Mike Armbruster, Melanie Stefanowicz, Maged Daniel, Tony Sisinni, and others have been instrumental in the success of the program. Our students' success is directly related to the support from administration and business and industry partners, and I believe they are the key to our continued success."
—TJ Thoss, Instructor, Enterprise Network and Electronic Systems Integration Systems, Orange Technical College
Sup de Vinci – Academic Circle of Excellence – Europe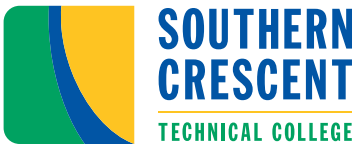 "We are honored for this opportunity. Southern Crescent Technical College strives to ensure that our students are ready for the workforce. Since the inception of our cybersecurity program in January 2020, that has been the main goal for our students. We strive to ensure that today's students will be tomorrow's successes and the first of many to fix our cybersecurity issues in the country. Southern Crescent Technical College and the cybersecurity staff would like to express our gratitude for receiving such an esteemed award. Such an honor is humbling, and we feel that without the constant direction and council of Sarah Carlson, consideration for this award would not have been possible. The Cybersecurity program at Southern Crescent Technical College would like to thank EC-Council for this honor and we hope to continue to fulfill the expectations of a fruitful academic partnership for years to come."
—Christopher Hope, Program Coordinator, Southern Crescent Technical College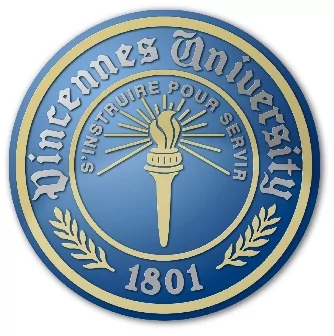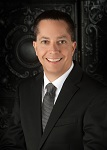 "I am honored to receive the 2021 Academic Instructor Circle of Excellence award from EC-Council. I am fortunate as a professor to have the opportunity to educate aspiring professionals in the field of cybersecurity and to have the phenomenal support of Wesley Alvarez, Director of Academics, and his entire team at EC-Council to help every step of the way."
—Greg Hirsch, Assistant Professor of IT, Vincennes University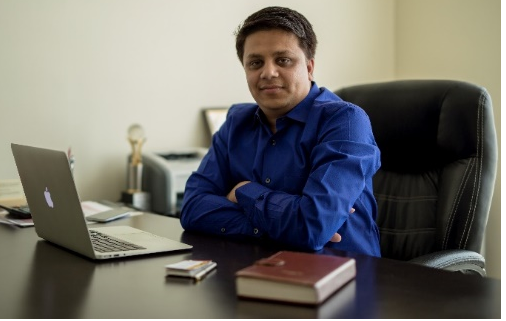 "JECRC University apprehends that the changing technology dynamics in the industry leads to new risks and thus, in order to keep this internet age well-ordered and the data, finances, and intellectual property safe, cybersecurity and its education has become a vital component. JECRC University is committed to rigorously training students in this field and making a difference in the cybersecurity workforce. Through our partnership with EC-Council, the students at JECRC University can choose to undergo certifications from an array of contemporary courses in the cybersecurity domain."
—Arpit Agrawal, Vice Chairperson, JECRC University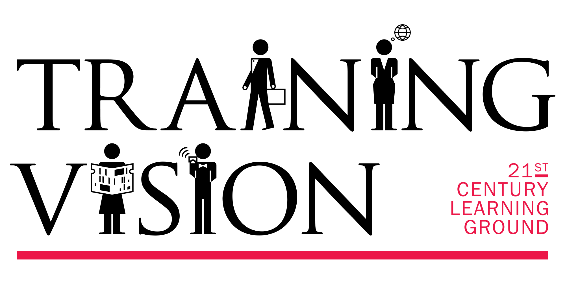 "Training Vision Institute is delighted to accept this year's EC-Council Academic Best Newcomer Global Award. We have always been passionate about providing Singaporeans with innovative skills to help them achieve a bright future. EC-Council has provided tremendous value to our programs through their certification, and we look forward to more years of collaboration to educate people in cybersecurity."
—Training Vision Institute
About EC-Council
EC-Council (International Council of E-Commerce Consultants) is a cybersecurity certification body that certifies professionals across the globe in various cybersecurity domains. Its mission is to build and refine the cybersecurity profession by providing cybersecurity services and helping individuals, organizations, educators, and governments in 140 countries address workforce problems by developing and curating world-class cybersecurity education programs and their corresponding certifications—setting the bar in cybersecurity education.
Trusted by 7 of the Fortune 10, 47 of the Fortune 100, the Department of Defense, the global intelligence community, NATO, and more than 2,000 universities, colleges, and training companies, EC-Council is best known for its Certified Ethical Hacker program that equips more than 230,000 information-age soldiers with the knowledge and skills required to d
efeat black hat adversaries. EC-Council builds individual and team/organization cyber capabilities throug
h this program, as well as through a variety of other cyber programs.
An ANSI 17024 accredited organization, EC-Council has also earned recognition by the DoD under Directive 8140/8570, in the UK by the GCHQ, CREST, and a variety of other authoritative bodies that influence the entire profession. Founded in 2001, EC-Council employs more than 400 people worldwide in offices around the world. Its U.S. offices are in Albuquerque, NM, and Tampa, FL.
Learn more at www.eccouncil.org
Media Contact:
[email protected]