The global cybersecurity market is currently worth $173bn and is expected to grow to $270bn by 2026, according to the Australian Cyber Security Growth Network. With such a rapid growth rate and a rise in IT dependency from companies, skilled cybersecurity professionals are in high demand. The partnership between EC-Council and IT online learning offers a solution to help tackle the skills shortage in cybersecurity. By combining forces, students will have access to fully accredited courses and gain internationally recognised certifications. They will also have access to EC-Council's learning option, iLearn, where they will be able to study at their own pace.
Jeremy Dargie, Director of IT online learning commented, "We're delighted to have partnered with EC-Council to become an official reseller of their cyber security courses. Our mission is to empower our students with the knowledge, qualifications and career skills to help them achieve their career goals and success in life. Thanks to the new partnership, our students will have access to official EC-Council content and be able to prepare effectively for their exams by those who created them."
Since launching their flagship program, Certified Ethical Hacker (CEH) back in 2002, EC-Council have become the world's largest cyber security technical certification body. After the success of the CEH course, they have developed a range of information security certifications to accommodate the skills needed for every cyber security job role. IT beginners should start with the Certified Network Defender (CND) course before progressing onto the CEH course. Whereas, senior authoritative members of staff can study at the highest level, Chief Information Security Officer (CISO). No matter your desired career path or your level of experience in cyber security, there is a course to help you progress up the career ladder.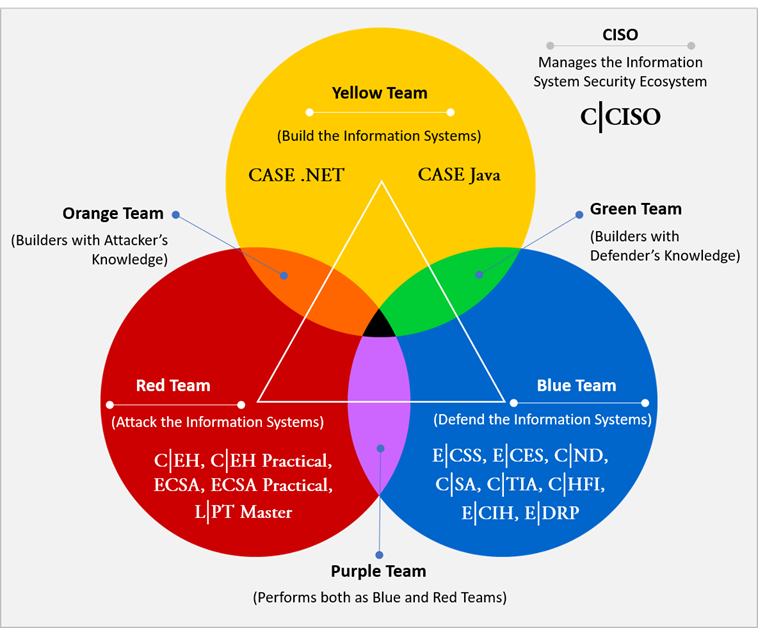 About EC-Council
EC-Council are the leading body for information security certifications. They have trained and certified over 200,000 cyber security professionals globally. Many of the individuals that have achieved these certifications work for some of the finest organisations; the US Army, the FBI, Microsoft, IBM and the United Nations.
Many of the certifications are recognised worldwide and have received endorsements from various government agencies including; the US Federal Government via the Montgomery GI Bill, National Security Agency (NSA) and the Committee on National Security Systems (CNSS). Moreover, the United States Department of Defense have included the CEH program into its Directive 8570, making it one of the mandatory standards to be achieved by Computer Network Defenders Service Providers (CND-SP).
For more information about EC-Council, please see https://www.eccouncil.org/
About IT Online Learning
IT Online Learning was founded by Jeremy Dargie over 13 years ago. It has since grown to become an international training provider with offices in the UK and South Africa. Specialising in IT, Cyber Security and Project Management, IT Online Learning offer career study packages and accredited courses to provide professionals with the desired qualifications for their chosen career path. Their career study packages have proven a huge success as they have partnered with Amazon Career Choice and the Ministry of Defence to offer their recruits and ex-service leavers the opportunity to expand their skill set.
Partnering with numerous recruitment boards, IT Online learning ensure their students have the very best opportunity in finding their first job in their new career. With an excellent recruitment and student support team to guide new learners, students not only pass their official exams but they complete their study packages with an updated CV, LinkedIn profile, interview advice and practice questions, as well as a whole host of tools to help them on their way.
IT online learning aim to positively change the lives of more students each year by growing the career study packages and support services they offer students.
Source: https://www.itonlinelearning.com/blog/itonlinelearning-partner-with-ec-council-to-tackle-the-cybersecurity-skills-shortage-in-the-uk/