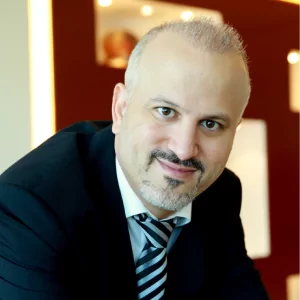 My Recent Accomplishments:
PhD in Cybersecurity, authored 16 books, 4 of them won Best of all time awards Awarded by CISO MAG, CIO Online, Security Me Magazine and multiple international media companies. Awarded by NATO United Nations for my contributions. EC-Council CEI award.
What would not have been possible without CEH?
CEH gave me the foundation I need. It was the first milestone that led me to get a Doctorate in Cybersecurity after 2 master's degrees! Being a CEI helped me to learn also from students, which made me better.
How did CEH contribute to your career?
CEH was my first security certificate. It made me aware of the future and opened my eyes, which led me to go all the way to my doctorate.
During the pandemic, did your role become more challenging? If so, how?​
CEH teaches the main foundations of the current cybersecurity landscape. It demonstrates how hackers work, think, and attack, which helps me think like them and strengthen my defense capabilities.