WORLD'S LEADING
CYBER WORKFORCE
SOLUTIONS
SUPPORTING LEADING CYBERSECURITY PROGRAMS IN OVER 135 COUNTRIES​ EC-Council (ECC) is the world's leading organization that offers cybersecurity certification, education, training programs, and solutions to enterprises, government entities, and individuals.
Our mission is to create cybersecurity leaders globally that have all the requisite talent and skills to perform at optimum levels and secure the cyber world at national, corporate, and individual levels.
World's largest tactical Cyber Security Training
EC-Council (ECC) is the world's leading cyber attack defense firm featuring systems, certification,
training and consulting industry leading programs.
CC's systems, programs and training upgrades your cyber defense capabilities and personnel in tandem, while lowering your cyber security costs, featuring new, breakthrough technology
World's largest tactical Cyber Security Training and Certification body with 500,000 cyber security personnel trained and 238,000 certified
World's largest tactical Cyber Security Training and Certification body with 500,000 cyber security personnel trained and 238,000 certified
World's largest tactical Cyber Security Training and Certification body with 500,000 cyber security personnel trained and 238,000 certified
100 of the US Fortune 500 companies
NSA, DOD, NICE, ANSI and ACE certified
EC-Council Global Training Footprint
Training & Education Partners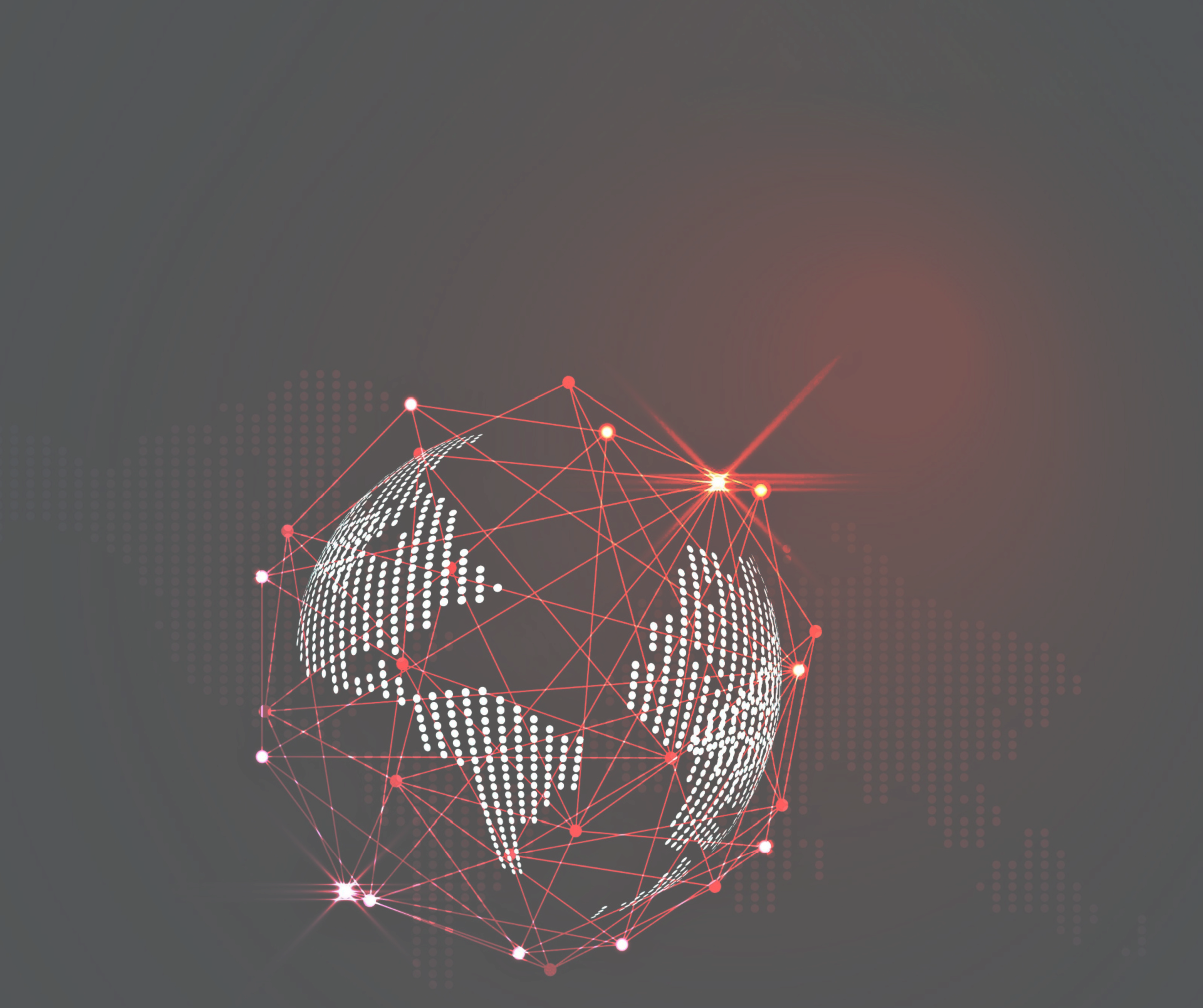 Introducing Valuable Cybersecurity Solutions for Enterprises

EC-Council's Advanced Cyber Range Solution, CyberQ




World-Class Education, Training Programs, and Learning Platforms

Security awareness assessment and training for all company

Consulting and Advisory Services



CyberQ is an innovative and fully automated
cloud-based Cyber Range platform
For employers, it introduces a new robust platform-based suite of features that guides employers to assess, develop,
and invest in their IT and cyber security staff.
An on-demand customizable, fully automated, templated environment that delivers everything from simple single VM exercises to Capture-the-Flag exercises, up to complex, multi-tiered network competitions between Red and Blue cyber teams.
To incorporate full packet capture, IDS, service checking, and hardware monitoring capability all of which report to a persistent Learning Record Store (LRS) by individual experience.
Robust data analytics of individual skill deficiencies and strengths provides visibility of your entire cyber team's capability, in ways not available in any other platform on the market.
Train your employees and assess new talent based on your organization's risk analysis and cybersecurity strategy.
To measure the psychological capacity in the areas including Critical Thinking, Deliberate Action, Real-Time Action, Proactive Thinking, and Reactive Thinking. It contains a powerful existing employee and pre-employment assessment.
How CyberQ Benefits Your Organization
A single platform takes care of skill development, data analysis, and assessments and is your most efficient resource so you can focus on protecting your infrastructure.
It helps you to make the right decisions at the right time for choosing the right person with the right skill set in the right seat.
It reduces the cost and complexity of hands-on, range-based training at less than 1/3 of the cost of the cyber range industry average.
Education, Industry Leading Training Programs, and Learning Platforms
Here is how we offer a wide array of company training programs for your employees to address personnel areas of weakness and enhance their cybersecurity skills.
A hands-on security awareness assessment and training solution for your employees to help them secure your organization from cyberattacks.
A technology-based awareness platform to train your staff for preventing,
Features of the Aware Training Platform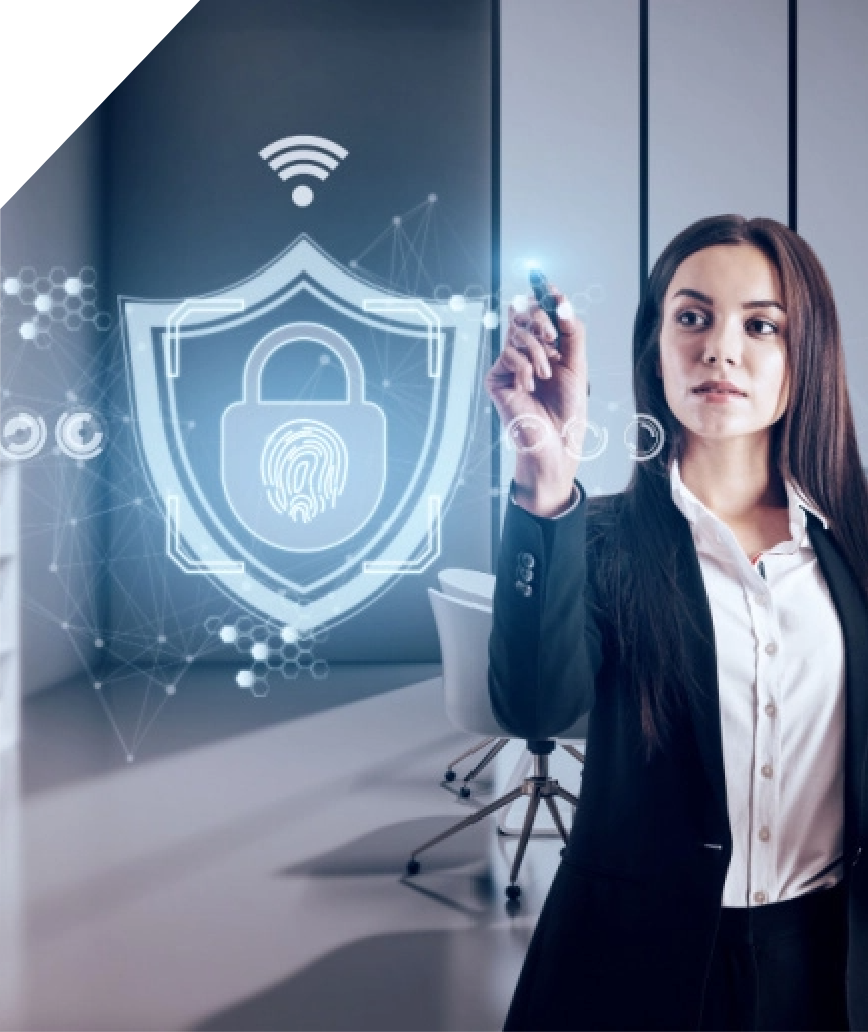 Give your employees a fun, interactive, and effective learning experience with EC-Council Aware today!
To simulate different types of phishing attacks.
These include ones with links that should not be clicked or attachments that need not be opened.
Enterprises can also opt for simulating the advanced credential-capturing attacks using this portal.
Aware has predefined themes by which the templates are categorized in.
These themes help identify the areas their employees are vulnerable.
Region-wise (across industry) data also helps organizations identify vulnerable areas and plan their awareness campaign in line with that.
Get detailed reports for current as well as past reports for Trend Monitoring.
The trends can be monitored across designations, departments as well as locations.
Trends can also be monitored across campaigns completed.
Does the heavy lifting of analyzing the results of Phishing Simulations campaigns and co-relating them with past/industry data.
The reports provide clients guidance on which exact areas/users to focus/prioritize.
The E-Learning solution is SCORM 1.2 compliant

A leading subscription-based e-learning platform catering to all cybersecurity learning needs.
An affordable platform to offer online video training across multiple categories at all knowledge levels including Cybersecurity, Security Architecture and Operations, Digital Forensics, Cloud Security, Information Security, and many more.
Your employees can learn at their own pace from industry experts online. Based on the skills, job roles, and areas of improvement you can get courses for your teams.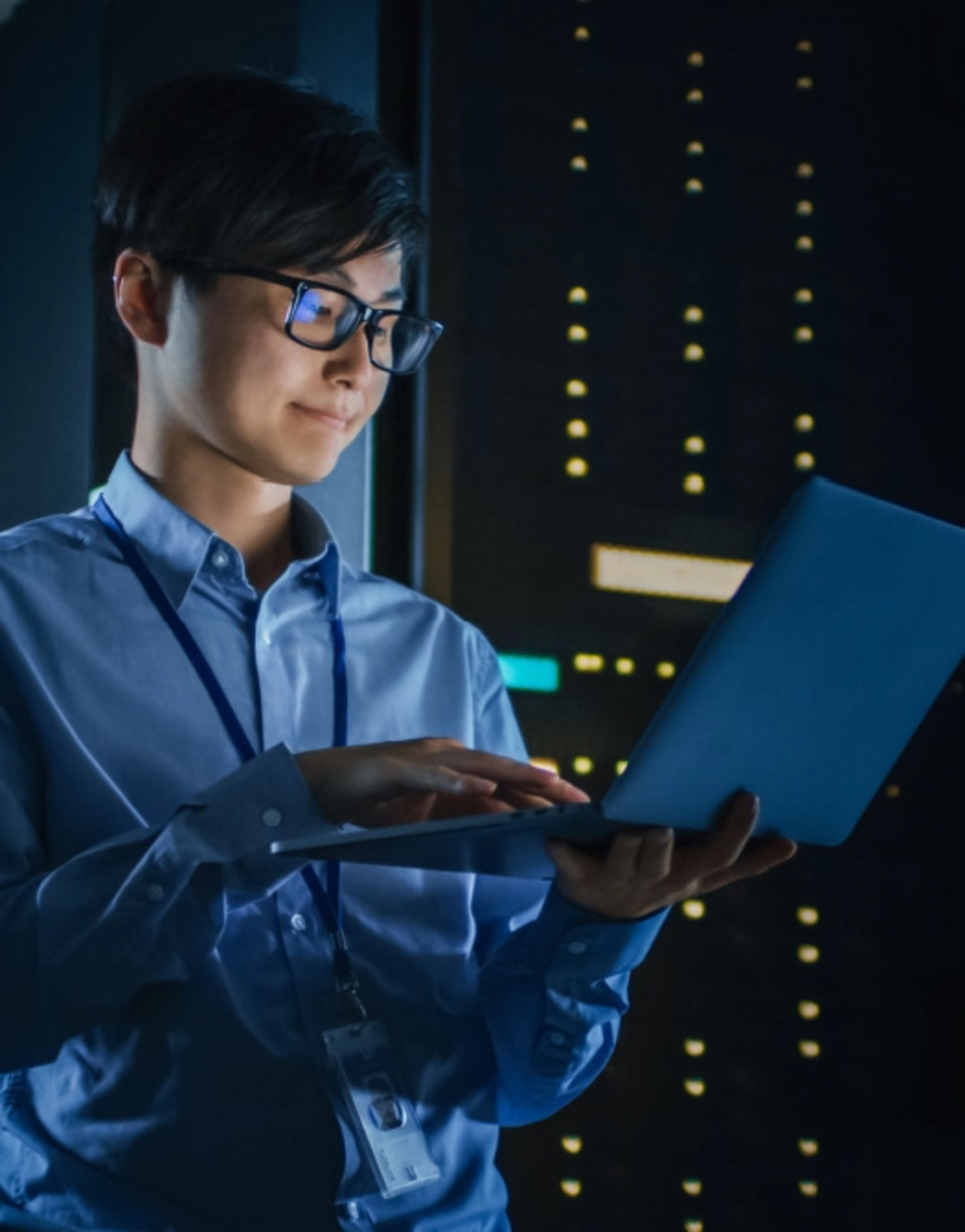 A premier institution of higher learning specializing in cybersecurity technologies, enabling your
employees to obtain advanced cyber skill sets.
Fully accredited, individually customized programs, molded to each employee's schedule – work/study without leave.
Our undergraduate and graduate certificates are delivered through ECC's online university.
How do we deliver training?

EC-Council has the finest information-security professionals around the globe providing cybersecurity consulting and advisory services to enterprises.
We aim to help organizations understand and manage their cyber-security risk posture effectively. As a part of our consulting and managed services, we develop information security knowledge, policies, and methodologies.
For enterprises, we have over 20 dedicated cyber-security practice areas identified by the best cyber-security practitioners who have dedicated their lives to defending organizations from cyber-attacks. These areas are categorized into: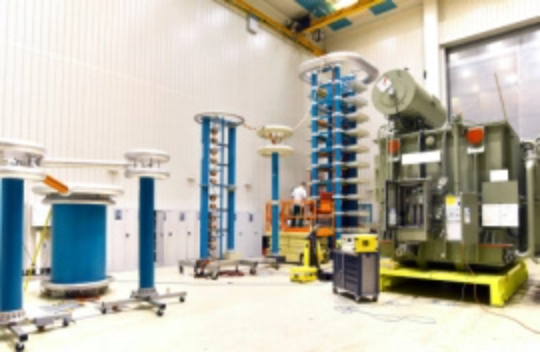 Power Manufacturing
Lessons from a power producer: how to reduce cybersecurity risk in just 4 steps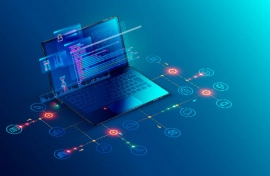 Technology
2 Steps to evaluate a saas provider's security stance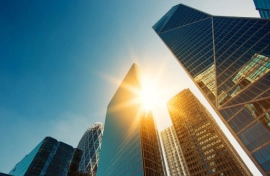 Banking & Finance
One step to staying safe – a leading bank refurbishes and amends existing cybersecurity policies How vulnerability assessment served as a defensive strategy in a financial institution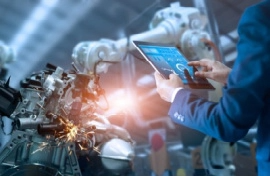 Industrial Manufacturing
How an industrial enterprise identified cybersecurity risks to secure it infrastructure
Hire us as your
trusted advisors
today!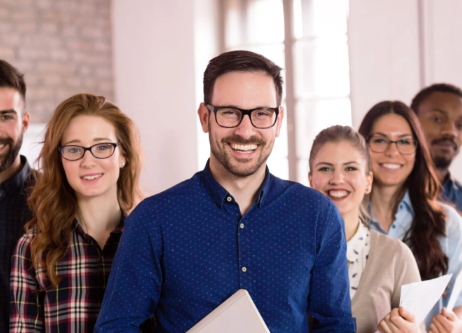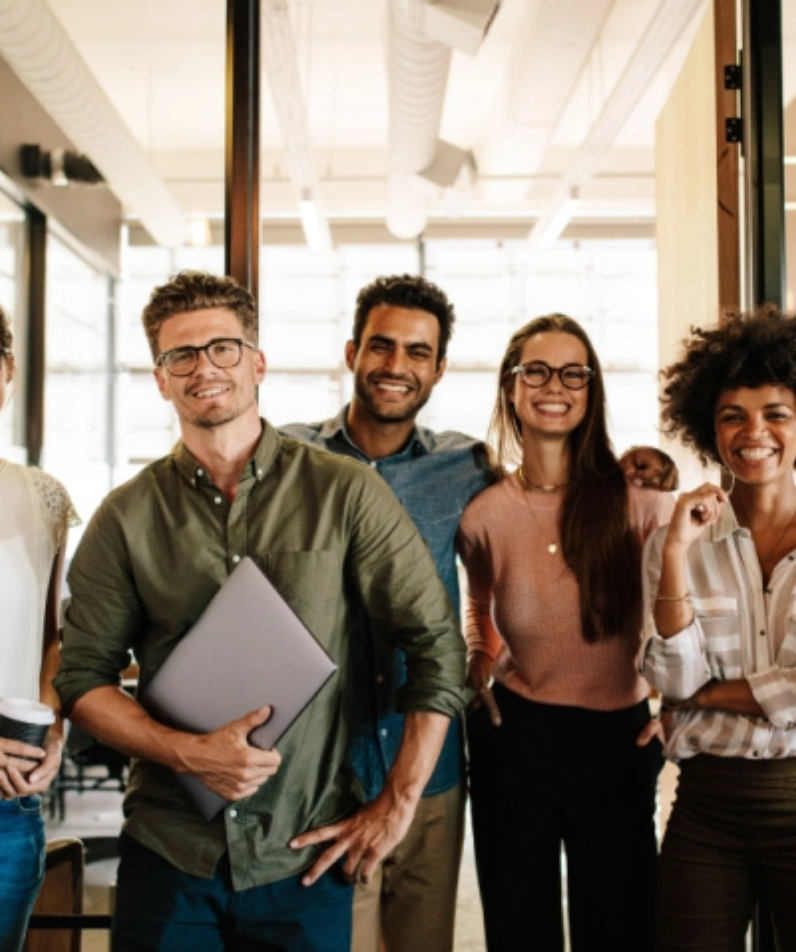 A global leader in cybersecurity credentialing, certified training & education, consulting and advisory services.
Aligned with the evolving threats specific to all industry sectors.
Skilling cybersecurity teams to be an essential competitive asset.
Meeting enterprise challenges along the entire attack chain.
Bolstering the value of cybersecurity-related technology investments.