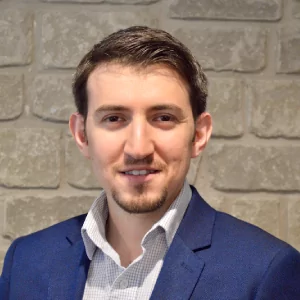 My Recent Accomplishments:
After I receive my CEH certificate, I landed a new role as an Assistant Professor. The role requires expertise in cybersecurity. We created a new undergraduate program, Cybercrime and Homeland Security, at the University of Scranton last year.
What would not have been possible without CEH?
The Certified Ethical Hacker v10 course that I took helped me improve myself significantly. I took a leading role in the curriculum development for the mentioned new Cybercrime and Homeland Security undergraduate program.
How did CEH contribute to your career?
CEH opened new opportunities for me. I found my current job thanks to my CEH certificate. Now I am working as a cybersecurity instructor at a university. I am also affiliated with an IT education company. I love teaching and help a student to learn more about Ethical Hacking.
During the pandemic, did your role become more challenging? If so, how?​
We opened a new cybersecurity lab for the mentioned undergraduate program. I took a leading role in the founding of the lab. Universities have long been a potential target for cyber attacks. During the pandemic, universities have experienced even more cyber security attacks.