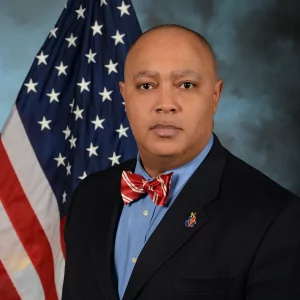 My Recent Accomplishments:
Attained Ph.D. in Information Technology – IA/Cybersecurity 2019 from Capella University and will graduate with a Ph.D. in Cybersecurity Leadership in August 2021 from Capitol Technology University. Served as the Defense Information Systems Agency Faculty.
What would not have been possible without CEH?
Served as the keynote speaker at the Chicago Cyber Conference in 2020 sponsored by the Illinois Institute of Technology.
How did CEH contribute to your career?
I've taken up the mantle as an academic to publish articles surrounding cyber threats and protection strategies.
During the pandemic, did your role become more challenging? If so, how?​
Moving past the practitioner level and onto the trainer/academic level, I've been teaching the CEH curriculum for four years now at the University of Maryland Global Campus. During the COVID-19 pandemic, I've been able to publish a couple of articles.