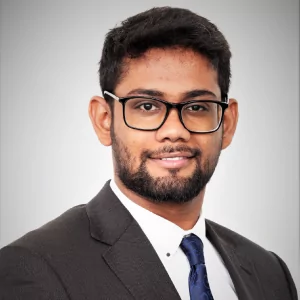 My Recent Accomplishments:
I started as a fresher in cyber security, within three years, I'm leading 18 people and handling incident response along with cloud security for two Fortune 50 companies.
What would not have been possible without CEH?
I became a team lead because I have working knowledge and I am Certified Ethical Hacker. Out of 32 people, they choose me to lead a team and host a presentation to one of our clients about our operations.
How did CEH contribute to your career?
CEH always talks practically. We don't believe in theoretical reasoning, we always push ourselves with practicality. Due to this, we tend to have more and more interest towards cyber security.
During the pandemic, did your role become more challenging? If so, how?​
During the pandemic, working from home, I groomed my neighbours' kids with fascinating cyber security lessons. I leveraged my CEH skills and explained a few topics with a live demo once a week. This ignited them and they are all very much keenly interested in learning more about cybersecurity.