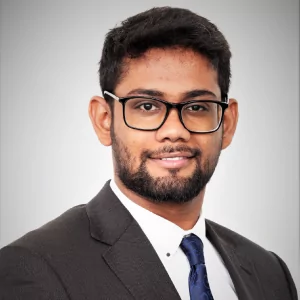 My Recent Accomplishments:
50th Rank in DRDO CTF: Hall of Fame from Fortune 500 Companies.
What would not have been possible without CEH?
I was given the Team Lead position in a cyber security product startup due to my CEH Master and CEH Practical, which is a diverse certification one should have.
How did CEH contribute to your career?
Being a Certified Ethical Hacker is more of a responsibility than a learning, as with your skills and learning, you have to secure the organisation and social environment to prevent them from cyber attacks.
During the pandemic, did your role become more challenging? If so, how?​
Reported many vulnerabilities to startups and organisations and secured them with the remediations. Written and shared articles which would help the peer community to assess vulnerabilities and fix the issues. Teaching the same modules to the peer groups.