Ready to challenge your skills? Getting ready for a CTF or a Cyber Challenge?
Train With CyberQ Skill Pack Challenges
CyberQ Skillpacks are designed to test your skills in a variety of different challenges with limited guidance. Each challenge runs independently as its own "Self-Paced Capture the Flag." Launching a Skill Pack challenge will reserve your very own space in our CyberQ Data Center, we will raise the Attack Console, as well as the down-range vulnerable targets for you to practice and challenge your skills.

Each challenge includes a set of distinct challenge flags, in order to solve the flags you must perform a variety of procedures in the target environment including basic host discovery, service discovery, vulnerability analysis, attack procedures, privilege escalation, and more.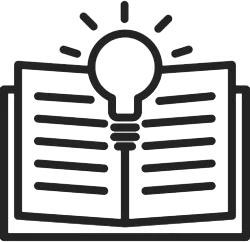 Please note, this is not a learning lab. Skill packs are designed intentionally with challenges, puzzles, and preconfigured targets that will test your ability to identify, analyze, exploit, and own the targets. If you are new to Cyber and have never participated in a cyber challenge or competition, Skill packs may be too advanced. So, feel free to browse our learning products if this describes you, however, if you are ready for a challenge, enjoy solving complex puzzles and testing your limits, CyberQ challenges are a great way to hone your trade craft.
Red Team Architect Techniques Skill Pack
This Skill Pack will challenge your skills in salient web application hacking and penetration testing techniques including; Remote Code Execution, Local File Inclusion (LFI), SQL Injection, Arbitrary File Upload, Directory Traversal, Web Application Enumeration, Command Injection, Remote Buffer Overflow, Credential Attack, Shell Injection, and SSH Bruteforce Attacks.
Each challenge contains a fully designed target network with live virtual machines, servers, web hosts, and vulnerable sites and applications. Launching a challenge will open the CyberQ Console and safely connect you to our live attack environment right through your browser. Depending on the challenge, you will land in your attack machine, either Kali or Parrot, where you will have instant access to the full suite of attack tools required to carry out your challenge. Targets are preconfigured with host and application vulnerabilities which you will uncover as you progress through the challenges. CyberQ is a fully automated Cyber Range platform providing you with a self-driven 'Capture-the-flag' experience in each challenge. 
Gain direct hands-on practical experience on Industry's leading Cyber Range Platform – CyberQ. Successful Completion of this Web Application Hacking and Penetration Testing Skill Pack will gain you Job-ready Cyber skills and execution efficiency against cyber challenges.
Purchasing this product will activate the Skill Pack in your CyberQ Account providing up to three- one hour attempts for each challenge. Please first,
Register
for our leading Cyber Range platform – CyberQ.
About Red Team Architect Skill Pack
Technology architect for the Security environment. Enhances, implements and ensures that the ISO 27000 based Security Framework is sound strategically and tactically. Works with Enterprise and other Information Technology Architects on projects. Acts as internal consultant providing security consulting services to project teams (architectural guidance, critical technical support, etc.).
Red Team Architect: Techniques, Primary Activities and Responsibilities Covered in the Skill Pack
Gain related Knowledge and Skills for Red Team Architect
Network penetration testing and manipulation of network infrastructure
Mobile and/or web application assessments
Shell scripting or automation of simple tasks using Python.
Developing, extending, or modifying exploits, shellcode, or exploit tools.
Knowledge of application technology security testing (white box, black box and code review)
Adheres to and improves upon company Information Security policies and procedures; mastery of core technical concepts; supports and assists in response to security events and escalations; may provide disaster recovery support; responsibilities may extend beyond day-time business hours, including on-call rotation.
Technical agility and strong analytical skills.
Knowledge of mainstream operating systems (for example, Microsoft Windows and Linux) and a wide range of security technologies, such as network security appliances, identity and access management systems, anti-malware solutions, automated policy compliance and desktop security tools
Knowledge of network infrastructure, including routers, switches, firewalls and associated network protocols and concepts.
Strong written and verbal communication skills
Continue on your Cyber Proficiency Journey with Skill Packs Designed by Our Cyber Experts