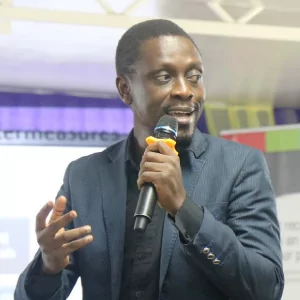 My Recent Accomplishments:
2016 EC-Council Ethical Hacker of the Year. The only African Contributor to ISACA Vendor Neutral Cybersecurity Performance-Based Certification CSX – Nexus.
What would not have been possible without CEH?
I was the only African Facilitator at the Infosecurity North American conference in New York at The Geek Street. This wouldn't have been possible if I have not undergone the rigorous training with EC-Council.
How did CEH contribute to your career?
CEH has really helped me start my cybersecurity career well. The certification and the training provides a very solid foundation in the area of Ethical Hacking and countermeasures. This has always made me keep abreast of the latest trend in cyber security Industry.
During the pandemic, did your role become more challenging? If so, how?​
During the pandemic, I have been able to use my skill to improve my organization's security posture with routine Internal and External Penetration Testing. I was also engaged independently to conduct a Penetration Testing exercise for different Fintech companies.