Certified Ethical Hacker Certification ( CEH v12 )
The Certified Ethical Hacker (CEH v12) program is the most comprehensive & latest ethical hacking course on the globe to help information security professionals grasp the fundamentals of ethical hacking. The hacking course outcome helps you become a professional who systematically attempts to inspect network infrastructures with the consent of its owner to find security vulnerabilities which a malicious hacker could potentially exploit. This hacking course helps you assess the security posture of an organization by identifying vulnerabilities in the network and system infrastructure to determine if unauthorized access is possible. The CEH is the first of a series of 3 comprehensive courses (CEH, ECSA and the APT course) to help a cyber security professional master penetration testing.
Clicks here to know more more about What is Ethical Hacking
The Purpose of the CEH v12 credential is to: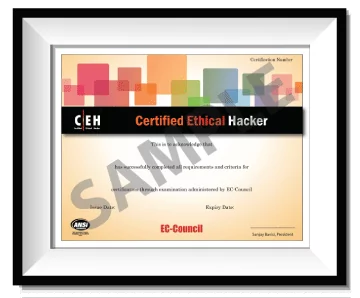 CERTIFIED ETHICAL HACKER TRAINING PROGRAM
The Certified Ethical Hacker (CEH v12) course is the most desired cyber security certification program any information security professional will ever want to be in. To master the hacking technologies, you will need to become one, but an ethical one! The accredited hacking course provides the advanced hacking tools and techniques used by hackers and information security professionals alike to break into an organization. As we put it, "To beat a hacker, you need to think like a hacker".
This hacking course will immerse you into the Hacker Mindset so that you will be able to defend against future attacks. The security mindset in any organization must not be limited to the silos of a certain vendor, technologies or pieces of equipment.
This ethical hacking course puts you in the driver's seat of a hands-on environment with a systematic process. Here, you will be exposed to an entirely different way of achieving optimal information security posture in their organization; by hacking it! You will scan, test, hack and secure your own systems. You will be taught the five phases of ethical hacking and the ways to approach your target and succeed at breaking in every time! The five phases include Reconnaissance, Gaining Access, Enumeration, Maintaining Access, and covering your tracks.
THE NEXT BIG THING IN CYBERSECURITY TRAINING IS HERE
Enhancing Cybersecurity Skill Development
The Most Comprehensive Ethical Hacking Course in the World
This is the worlds most advanced certified ethical hacking course with 20 of the most current security domains any individual will ever want to know when they are planning to beef up the information security posture of their organization. In 20 comprehensive modules, the course covers 340 attack technologies, commonly used by hackers.
About the Program
Our security experts have designed over 140 labs which mimic real time scenarios in this hacking course to help you "live" through an attack as if it were real and provide you with access to over 2200 commonly used hacking tools to immerse you into the hacker world.
As "a picture tells a thousand words", our developers have all this and more for you in over 1685 graphically rich, specially designed slides to help you grasp complex security concepts in depth which will be presented to you in a 5 day hands on class by our Certified EC-Council Instructor.
The goal of this hacking course is to help you master an ethical hacking methodology that can be used in a penetration testing or ethical hacking situation. You walk out the door with ethical hacking skills that are highly in demand.
In order to maintain the high integrity of our certifications exams, EC-Council Exams are provided in multiple forms (I.e. different question banks). Each form is carefully analyzed through beta testing with an appropriate sample group under the purview of a committee of subject matter experts that ensure that each of our exams not only has academic rigor but also has "real world" applicability. We also have a process to determine the difficulty rating of each question. The individual rating then contributes to an overall "Cut Score" for each exam form. To ensure each form has equal assessment standards, cut scores are set on a "per exam form" basis. Depending on which exam form is challenged, cut scores can range from 60% to 85%.
The Certified Ethical Hacking training course will significantly benefit security officers, auditors, security professionals, site administrators, and anyone who is concerned about the integrity of the network infrastructure.
Duration: 5 Days (9:00 AM – 5:00 PM)
In order to be eligible to attempt EC-Council CEH, certification examination, candidate may opt to:
Attend Certified Ethical Hacking Training:
If a candidate have completed an official EC-Council training either at an Accredited Training Center, via the iClass platform, or at an approved academic institution, the candidate is eligible to attempt the relevant EC-Council exam without going through the application process. For more information click HERE
Attempt Exam without Certified Ethical Hacking Training:
In order to be considered for the EC-Council CEH exam without attending official hacking training, candidate must have at least 2 years of work experience in the Information Security domain and remit a non-refundable eligibility application fee of USD 100.00 along with their application form. For more information click HERE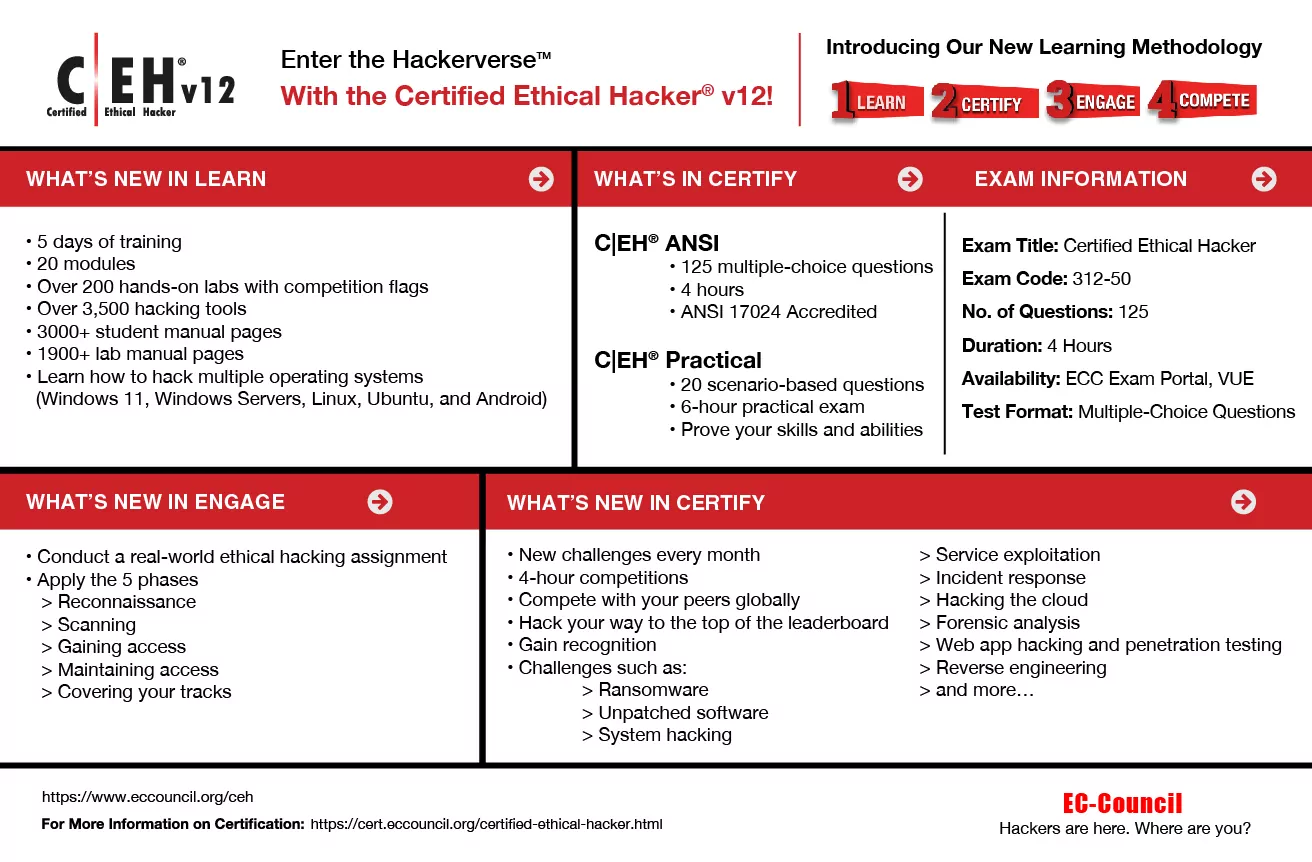 Ethical Hacking Training Options
iLearn (Self-Study)| Ahora disponible en español!
This solution is an asynchronous, self-study environment which delivers EC-Council's sought-after Ethical hacking training courses in a streaming video format.
iWeek (Live Online)
This solution is a live, online, instructor-led training course which means you can attend an ethical hacking course with a live instructor from anywhere with an internet connection.
Master Class
This solution offers you the opportunity to learn from world-class instructors and the opportunity to collaborate with top Infosecurity professionals.
Training Partner (In Person)
This solution offers "in-person" ethical hacking training so that you can get the benefit of collaborating with your peers and gaining real-world skills, conveniently located in your backyard.
What is New in CEH v12 Course
Module 01: Introduction to Ethical Hacking
Module 02: Footprinting and Reconnaissance
Module 03: Scanning Networks
Module 04: Enumeration
Module 05: Vulnerability Analysis
Module 06: System Hacking
Module 07: Malware Threats
Module 08: Sniffing
Module 09: Social Engineering
Module 10: Denial-of-Service
Module 11: Session Hijacking
Module 12: Evading IDS, Firewalls, and Honeypots
Module 13: Hacking Web Servers
Module 14: Hacking Web Applications
Module 15: SQL Injection
Module 16: Hacking Wireless Networks
Module 17: Hacking Mobile Platforms
Module 18: IoT Hacking
Module 19: Cloud Computing
Module 20: Cryptography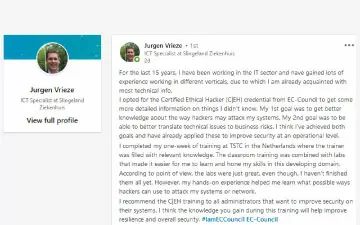 Jurgen Vrieze, ICT Specialist at Slingeland Ziekenhuis, Talks About the C|EH Program
For the last 15 years, I have been working in the IT sector and have gained lots of experience working in different verticals, due to which I am already acquainted with most technical info….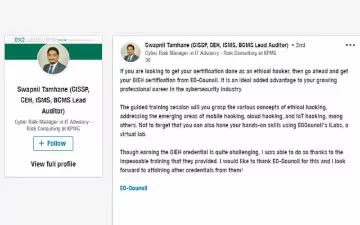 SWAPNIL TAMHANE, CYBER RISK MANAGER IN IT ADVISORY – RISK CONSULTING AT KPMG, TALKS ABOUT THE C|EH
If you are looking to get your certification done as an ethical hacker, then go ahead and get your C|EH certification from EC-Council. It is an ideal added advantage to your….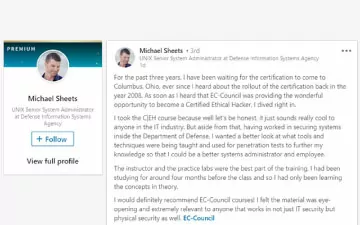 MICHAEL SHEETS, UNIX SENIOR SYSTEM ADMINISTRATOR AT DEFENSE INFORMATION SYSTEMS AGENCY, TALKS ABOUT THE C|EH
For the past three years, I have been waiting for the certification to come to Columbus, Ohio, ever since I heard about the rollout of the certification back in the year 2008. As soon…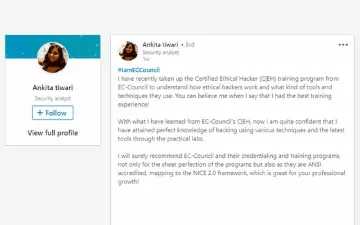 ANKITA TIWARI, SECURITY ANALYST AT NETWORK INTELLIGENCE, TALKS ABOUT BECOMING A CERTIFIED ETHICAL HACKER
I have recently taken up the Certified Ethical Hacker (C|EH) training program from EC-Council to understand how ethical hackers work and what kind of tools…
Quick Reads for Ethical Hackers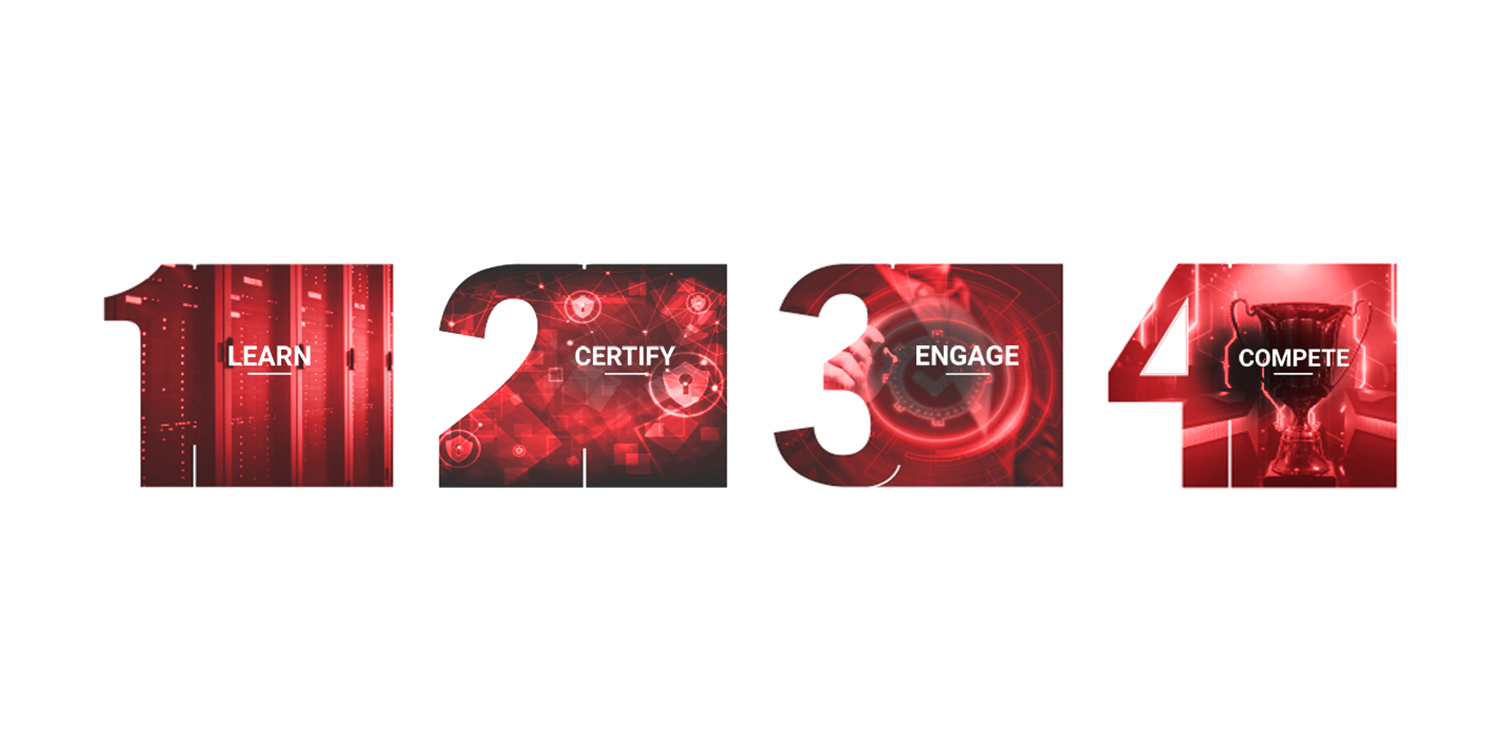 Ethical hackers are information security professionals who are trained to identify and mitigate vulnerabilities in networks and perform….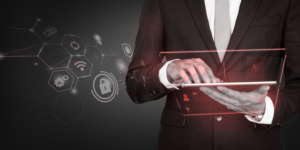 Did you know that 60% of all data breaches were made possible by unpatched vulnerabilities (Willis, V. 2019)? That staggering….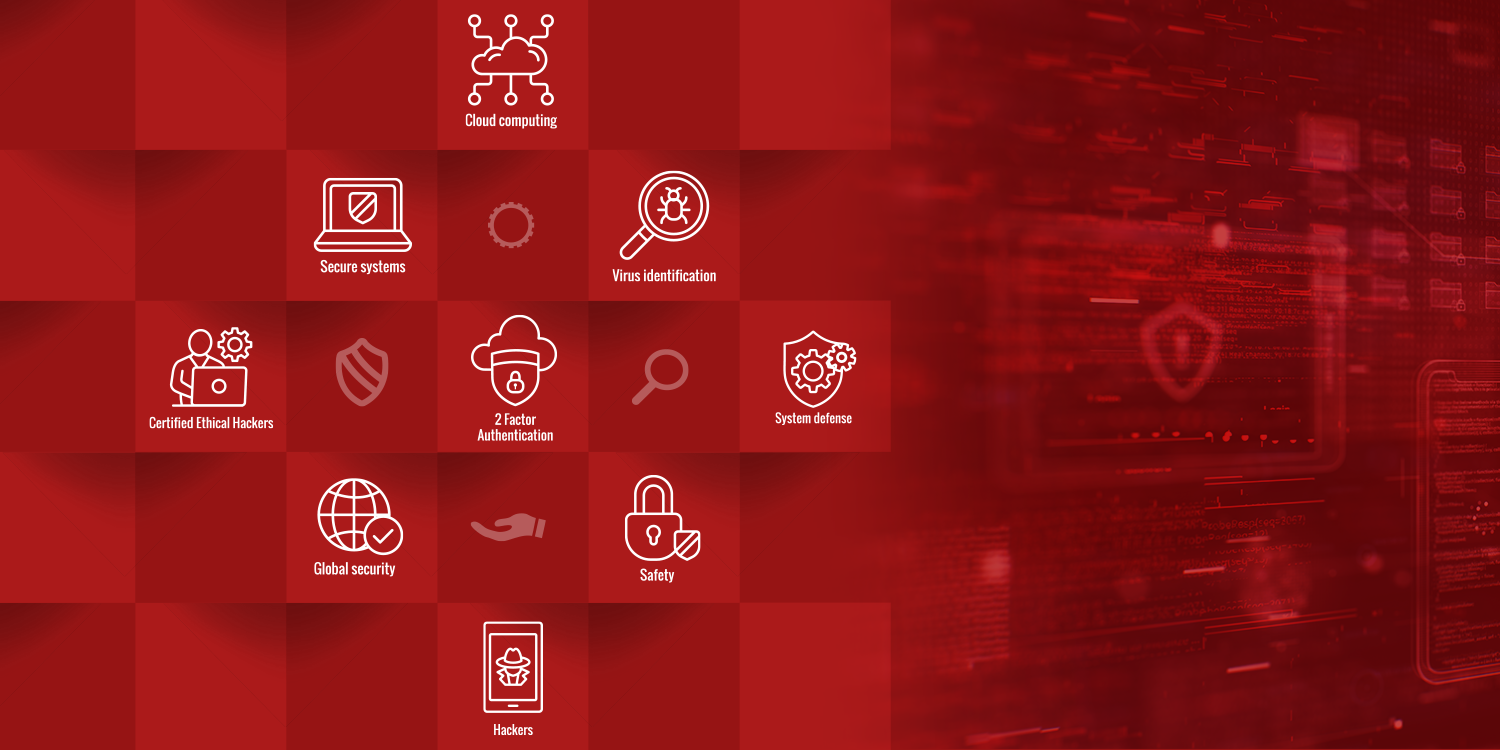 Though it may seem like it at first, ethical hacking isn't a contradiction. While some individuals use their hacking knowledge for ill ….
Practice ethical hacking to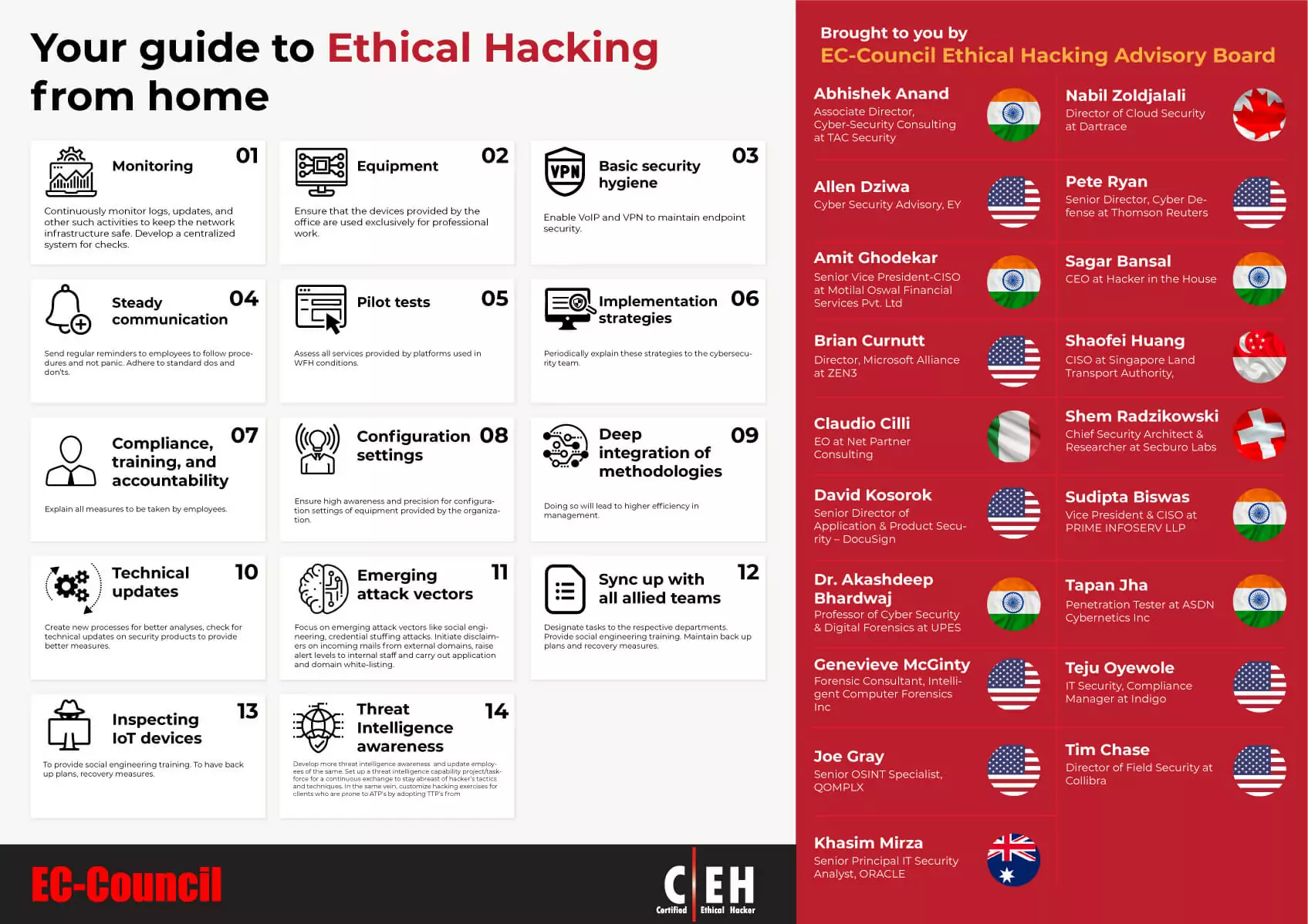 FREQUENTLY ASKED QUESTIONS
Q1) How long does it take to become a certified ethical hacker?
Q2) What do certified ethical hackers do?
Q3) Is it hard to be a hacker?
Q4) Are ethical hackers in demand?
One of the most in-demand positions in this field is that of an ethical hacker—an IT professional who purposefully penetrates networks and systems to find and fix potential vulnerabilities. If you are looking to put on your "white hat" and infiltrate systems for good, this position can be a great career opportunity.
Q5) Is CEH worth getting?
So, is becoming a white hat hacker worth it? The short answer is a resounding, "yes." If you are interested in cyber security, the CEH certification is a great investment based on the knowledge you'll gain alone. Beyond gaining technical know-how, CEH is also a valuable certification for your professional career.
Q6) How much does CEH cost?
Q7) What jobs can a hacker get?
Q8) How hard is the CEH exam?
The passing score for CEH is anything from 60% to 85% depending on the level of difficulty of the questions. More information can be found here https://cert.eccouncil.org/faq.html
Q9) What language do hackers use?
Q10) Can I take CEH without experience?
Q11) How long would it take to become a hacker?
Q12) Can ethical hackers work from home?
Q13) What qualifications do you need to be an ethical hacker?
Q14) Is learning to hack illegal?
Q16) What happens if you fail CEH exam?
Q17) Can you take CEH exam online?
Q18) Are ethical hackers in demand?
Q19) What makes this course different from others in the market?
Q20)What are Hacking techniques and their technology?
Q21) What is the employment value of CEH?
Q22) How long does the application process take?
On an average, application processing time would be between 5-10 working days once the verifiers on the application respond to EC-Council's requests for information.
Q23) What is the format of the CEH (ANSI) exam? Where is the exam available?
Q24) Is the exam proctored? What are the proctoring options available?
Q25) How much notice is required to book a remotely proctored exam session?
Q26) What are the important things to keep in mind before I schedule my exam with a remote proctor?
Q27) What is the retake policy?
Vulnerability Assessment & Penetration Testing (VAPT) Track