Become a Certified Ethical Hacker
CERTIFIED PROFESSIONALS IN 150 COUNTRIES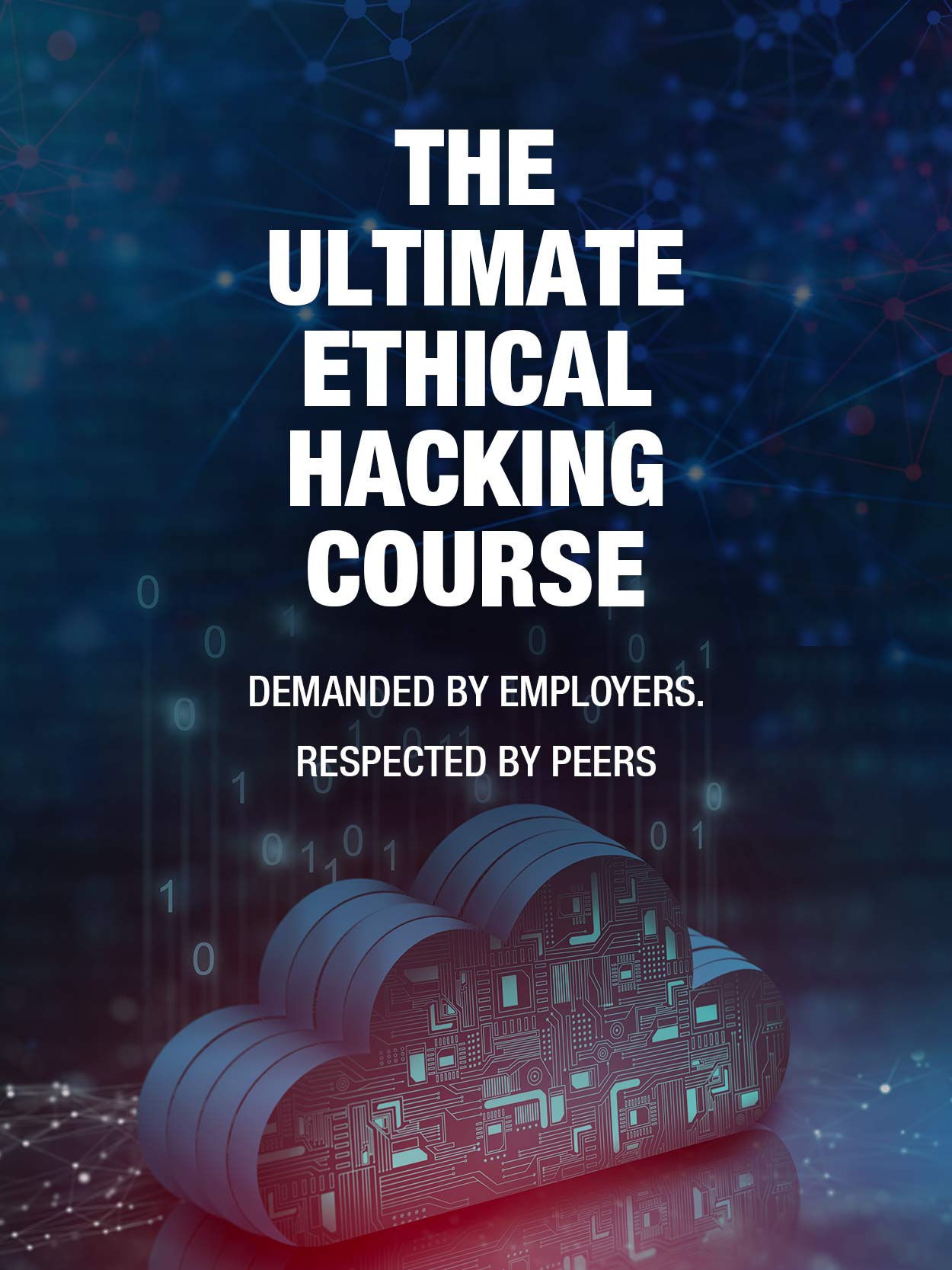 CERTIFIED PROFESSIONALS IN 150 COUNTRIES





Become a Certified Ethical Hacker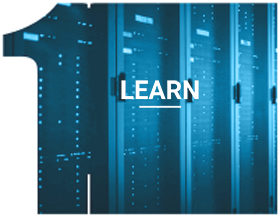 (Windows 11, Windows Servers, Linux, Ubuntu, Android)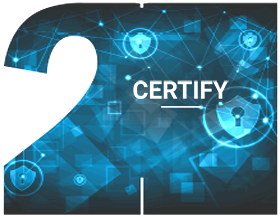 ANAB (ANSI) ISO/IEC
17024 Accredited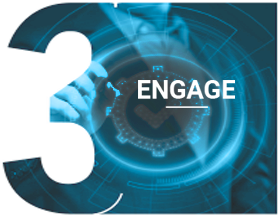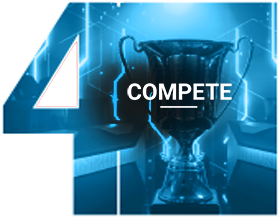 CERTIFIED ETHICAL HACKER v12 PROGRAM
The
Certified Ethical Hacker (CEH v12)
is a core training program for an information security professional, also referred to as a white-hat hacker, who systematically attempts to inspect network infrastructure with the consent of its owner to find security vulnerabilities which a malicious hacker could potentially exploit. The online ethical hacking course helps you asess the security posture of an organization by identifying vulnerabilities in the network and system infrastructure to determine if unauthorized access is possible. The Certified Ethical Hacker program is the most comprehensive Ethical Hacking program in the world. It is the core program within our
Vulnerability Assessment and Penetration Testing (VAPT)
track.
This program will train you on the most advanced hacking tools and techniques used by black and grey hat hackers alike to break into an organization to assess, document, and remediate vulnerabilities from a vendor-neutral perspective. CEH v12 will put you in the driver's seat of an interactive, hands-on learning environment that challenges you to test the integrity of systems and networks by hacking them!
CEH's 5 Phases of Ethical Hacking
C|EH Certification holders qualify for over 80,000+ Cybersecurity jobs (Source:LinkedIn)
C|EH is ANSI 17024 compliant and listed as a baseline certification on the United States Department of Defense (DoD) 8570/8140 Directive, the British NCSC, and other national defense agencies.
The average salary for a C|EH in the United States is $110,000
Multiple Modes of Learning
This solution is an asynchronous, self-study environment in a video-streaming format.
This solution is an online, live training course led by an instructor. Fill the form speak to our career advisor for the training details.
Don't miss the opportunity to learn from world-class instructors and collaborate with top infosecurity professionals. Fill the form speak to our career advisor for the training details.
Training Partner (In Person)
This solution offers in-person training so that you can get the benefit of collaborating with your peers. Find Training centers near your location now.
Prove Your Skills and Abilities With Online, Practical Examinations.

Certified Ethical Hacker (CEH v12) Certification

The CEH v12 exam is a 4-hour exam with 125 multiple-choice questions. This knowledge-based exam will test your skills in information security threats and attack vectors, attack detection, attack prevention, procedures, methodologies, and more!
CEH Practical Certification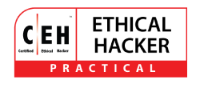 CEH Practical is a 6-hour, rigorous exam that requires you to demonstrate the skills and abilities in various ethical hacking techniques such as:
This is the next step to become a CEH Master after you have achieved your CEH certification. With the CEH Practical, you will have a limited amount of time to complete 20 challenges testing your skills and proficiency in a performance-based cyber range. This exam is NOT a simulation and incorporates a live corporate network of VM's and applications with solutions to uncover vulnerabilities.
Upon Completing the CEH (Master) program, consisting of CEH and CEH (Practical), the CEH (Master) designation is awarded. Once you have achieved both the CEH and CEH Practical certifications, you are now a CEH Master. CEH Masters have shown proficiency at a master level in the Knowledge, Skills, and abilities of Ethical Hacking with a total 6-hours of testing to prove their competency. Top 10 performers in both CEH and CEH Practical exams will be showcased on the CEH Master, Global Ethical Hacking Leader Board.
Exam Details
C|EH MCQ(Exam)
C|EH (Practical)
Number of Questions/ Practical Challenges
125
20
Test Duration
4 Hours
6 Hours
Test Format
Multiple Choice Questions
iLabs Cyber Range
Test Delivery
ECC EXAM, VUE
–
Availability
–
Aspen – iLabs
Exam Prefix
312-50(ECC EXAM), 312-50(VUE)
–
Discover Why C|EH Trusted By Organization Across The World!
For more than 15 years, EC-Council's Cybersecurity programs have empowered cybersecurity professionals around the world to exercise their training and expertise to combat cyberattacks. The Hall of Fame celebrates those individuals who have excelled, achieved, and fostered a spirit of leadership among their colleagues and peers within the cyber community.
Professionals Received Promotions After C|EH
of Professionals Found C|EH Labs to Accurately Mimic Real-world Cyber Threats.
of Professionals Stated That Skills Acquired in C|EH Helped Safeguard Their Organizations.
Choose C|EH for Career Growth
FAQs – Worlds No. 1 Ethical hacking Course Online (CEH)
Accreditations, Recognitions & Endorsements