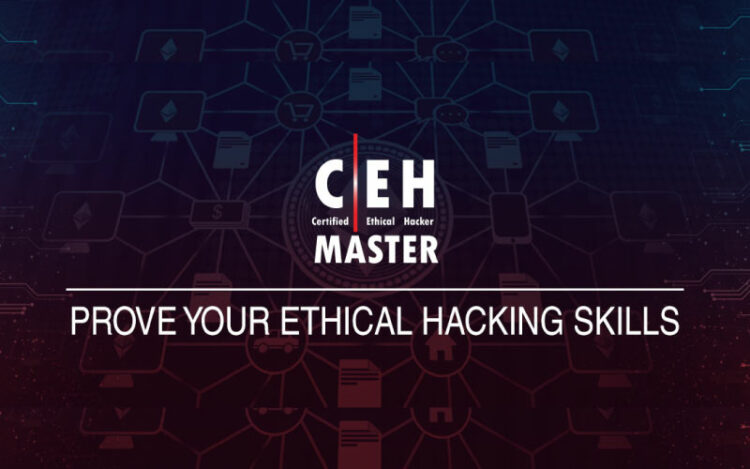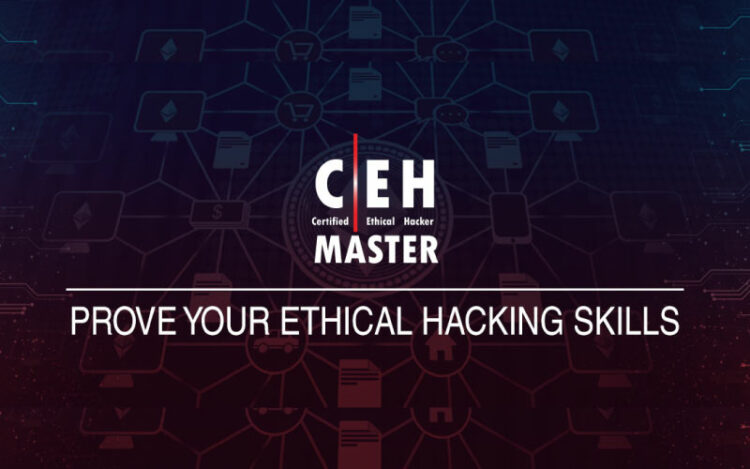 EC-Council, the leading cybersecurity credentialing body and the creator of the globally renowned Certified Ethical Hacker credential, has introduced a new paradigm in cybersecurity training: the Certified Ethical Hacker (Master).
C|EH Master is the next evolution of the Certified Ethical Hacker program and a logical next step for those already holding this prestigious certification. It is a significant step forward for EC-Council and the Ethical Hacking community and is a shot across the bow of the cybersecurity training status-quo.
C|EH (Master) is an elite cybersecurity credential by EC-Council intended to ensure that the global Ethical Hacking community receives only the highest-quality hands-on training that includes both Ethical Hacking methodologies, practical, hands-on training sessions, and an exam that puts a candidate through six hours of rigorous practical, hands-on examination that is fully proctored and is based on real-life scenarios similar to what ethical hackers face.
Bringing the Content of C|EH and C|EH Practical Together
C|EH, the gold standard of ethical hacking training, is acknowledged and endorsed by industry leaders, government bodies, and major corporations across the world. C|EH (Master) combines the best aspects of C|EH and C|EH (Practical) Exam, creating the most complete Ethical Hacking credential available in the cybersecurity industry. Earning the C|EH (Master) designation is achieved through two distinctly different proving grounds. First, candidates must pass the Certified Ethical Hacker (C|EH) knowledge-based exam. This exam tests candidates on their knowledge of ethical hacking concepts.
Next, candidates must conquer the rigorous 6-hour C|EH (Practical) Exam, which includes multiple hacking challenges that test the skills and ability to remedy real-world challenges.
C|EH (Practical) is available only as a fully proctored online examination to ensure quality.  EC-Council is the first in the world to offer a fully proctored, online, and remote proctored practical exam to test Ethical Hacking skills. "To prove that you are proficient in Ethical Hacking, C|EH (Practical) doesn't give you simulations. Many other certification providers talk about performance-based assessments, but the reality is they do not test your skills in a real-life environment. Most of these "performance-based tests" are limited to simulations that are limited to testing knowledge instead of skills." said Jay Bavisi, President of EC-Council Group.
The C|EH Practical Exam challenges candidates to prove they can master the most important techniques, tools, and attack vectors learned in C|EH and at the same time, prove their abilities in dealing with real-life vulnerability assessments and ethical hacking scenarios. In the EC-Council C|EH (Practical) exam, the complex network of a large organization consisting of various network systems (including DMZ, Firewalls etc.) is replicated, and you as an ethical hacker, must discover and exploit vulnerabilities while also auditing the systems. No other certifications actually provide hands-on, real-time testing environments for ethical hacking. Some certifications (including those from respected brands) claim to provide hands-on learning but can't provide the experiential learning and testing that prepares students for Ethical Hacking jobs. Passing the C|EH (Master) demonstrates a student's knowledge of Ethical Hacking along with exclusive practice sessions that will enable them to demonstrate the methodologies and tools required to execute a successful ethical hack.
C|EH (Master) is also available in EC-Council 'Masterclass'
Through its Masterclass series, EC-Council is offering direct training for the C|EH (Master) program in a traditional classroom training. Over 100 candidates from the USA, Bahrain, Nairobi, and Saudi Arabia have already attended C|EH (Master) training, exclusively available at EC-Council scheduled masterclasses. This program is conducted offline in a classroom under the mentorship of leading master EC-Council trainers.
C|EH (Master) Is a Strong Base for Professionals to Flourish in Cybersecurity
To be at the tip of your organization's cyber spear, you must be confident, proficient in your job, and at the top of your game. You must be able to think on your feet, act quickly, appropriately, and proportionally. Make a mistake and bad things can happen.
C|EH (Master) gives you the opportunity to prove to your employer, your peers, and most importantly, to yourself that you can take on the most onerous challenges that professional ethical hackers deal with. This credential validates your skills and presents an opportunity to test your mettle against exciting challenges just as you would experience on the job.
About EC Council:
EC-Council has been the world's leading information security certification body since the launch of their flagship program, Certified Ethical Hacker (C|EH), which created the ethical hacking industry in 2002. Since the launch of C|EH, EC-Council has added industry-leading programs to their portfolio to cover all aspects of information security including EC-Council Certified Security Analyst (ECSA), Computer Hacking Forensics Investigator (CHFI), Certified Chief Information Security Officer (CCISO), among others. EC-Council Foundation, the non-profit branch of EC-Council, created Global CyberLympics, the world's first global hacking competition. EC-Council Foundation also hosts a suite of conferences across the US and around the world including Hacker Halted, Global CISO Forum, TakeDownCon, and CISO Summit.
To learn more about EC-Council, visit www.eccouncil.org