EC-Council
Leadership Team
Jay Bavisi
CEO, EC-Council Group & Chairman of the Board | EC-Council University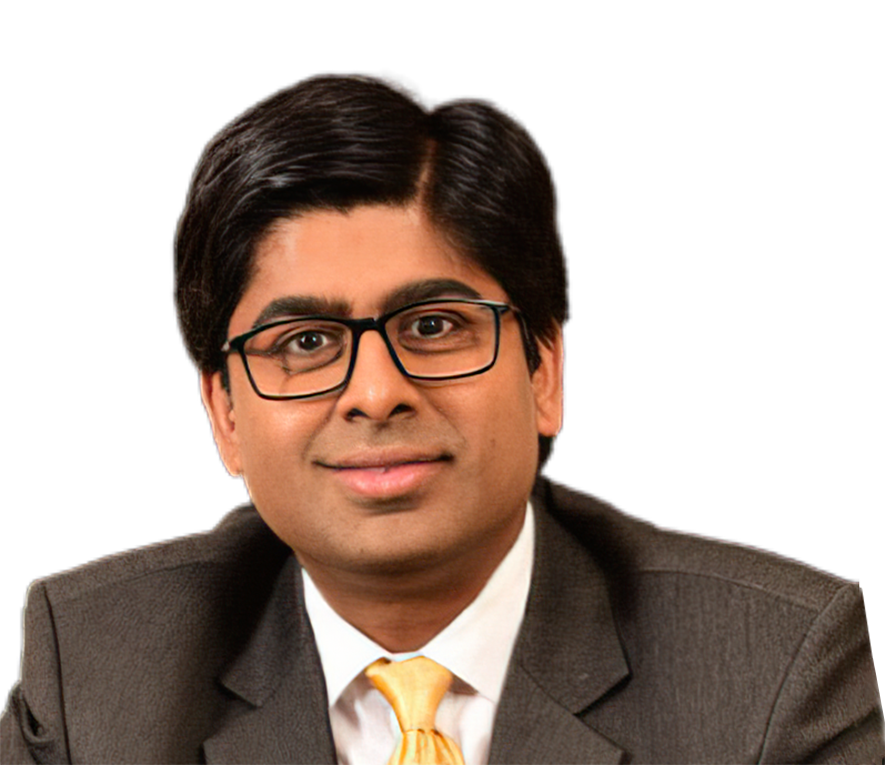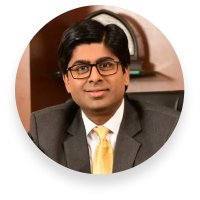 Jay Bavisi
CEO, EC-Council Group & Chairman of the Board | EC-Council University
Jay Bavisi is the Co- Founder and President of EC-Council, a global leader in information security education, training, and certification. Formed following the 9/11 incident, EC-Council addresses issues of cyber terrorism raised at the forefront of security of nations at large. It is the owner and developer of the world famous Certified Ethical Hacker (C|EH), Computer Hacking Forensic Investigator (C|HFI), Secure Analyst (E|CSA), and Licensed Penetration Tester (L|PT) programs.
Jay led the efforts in establishing the partnership with the International Telecommunications Union (ITU), an arm of the United Nations, via the International Multilateral Partnership Against Cyber Threats (IMPACT) to develop sustainable knowledge and capabilities in information security awareness amongst government agencies in 194 member countries.
Jay is a Board member of the Department of Homeland Security/National Security Agency's Colloquium for Information Systems Security Education (CISSE), reputed as one of the largest information security gathering of academics, government, and industry professionals in the United States.
Jay is a highly sought after speaker that shares his thoughts globally. Jay was named as the Keynote Speaker for the National Initiative for Cyber Security Education (NICE) Conference in Columbia, Maryland.
NICE is a White House initiative under president Obama to enhance the recruitment, training, and retention of cyber security professionals, to raise public awareness, and to enhance cyber security education in US schools, building on and going beyond the CNCI initiative to expand cyber education nationally in the US.
An information security evangelist and architect, he regularly shares his insights with law & policy makers at various international conferences and seminars globally.
He was the Chairman of the Hackers Panel at Infosecurity Europe, the Closing Keynote Speaker for ITWeb Security Summit in South Africa, the combined Keynote Speaker for Techno Security/ Hacker Halted USA and Keynote for IDC Security in Finland. He was also invited to speak at the US Department of Homeland Security Software Assurance Forum, Department of Defense Cyber Security Conference, Interop Las Vegas, Interop Mumbai, Hacker Halted Dubai, Hacker Halted Mexico, World Information Security Conference in Nigeria, CSI New York, Techno Security, and Techno Forensics. Jay was also invited to speak at the head panel discussion on information security at the World Summit of Information Society that was chaired and hosted by His Excellency, Dr. Hamadoun Toure, Secretary General of the International Telecommunication Union, a United Nations agency in Geneva recently.
His key expertise is in the area of Ethical Hacking, Information Assurance and Computer Forensics with a special focus in the government mitigation.
His audiences include executives and leaders of global institutions like International Telecommunications Union, United Nations, Department of Defense, Department of Homeland Security, National Security Agency, Dow Jones, Lloyd's, Merrill Lynch, Microsoft, Shell, HSBC, Hewlett Packard, IBM, Standard Chartered, American Express, MCIS – Zurich, Schiphol Airport Authority, KPMG, Deloitte Consulting, Trend Micro, IDC, S.E.A. Insurance, Sara Lee Philippines, American Express Bank Philippines, Makati City Hall, Philippine Airlines, Royal Australian Air Force, Government of Zhuhai, China Mobile and A&T, among others.
Jay has appeared regularly on major international television shows and print medias, including CNN, CNBC and Fox News. World-class reporters like Wolf Blitzer of CNN sought Jay's views in The Situation Room when a global hack was uncovered. His views have also been sought by internationally acclaimed publications like Time, Washington Post, The Herald Tribune, The Wall Street Journal, The Gazette and The Economic Times. His views were also featured by ABC News, USA Today, The Christian Science Monitor, Boston and Gulf News.
Having always championed Ethical Hacking and Countermeasures, Jay is a prolific writer. He was a contributing author to the Computer and Information Security Handbook published by Elsevier.
Jay serves as an advisory board member of the Global Institute of Information Security Research, a not for profit collaborative initiative between National Institute of Standards and Technology, Department of Homeland Security, National Security Agency, private industry, academia. Jay is also appointed as an Advisory Board of CompTIA, a non-profit trade association advancing the global interests of IT professionals and companies globally.
Jay is the Chairman of the ECCouncil Foundation, a not for profit charity dedicated to raise awareness of information security, build capacity and promote world peace. He has contributed in projects to help the unfortunate gain technical knowledge, help wounded warriors become cyber experts and help kids become aware of cyber risks.
Jay Bavisi is a law graduate from the University of Wales, College of Cardiff, with an LLB (Hons), Barrister – at – Law from Middle Temple, London.